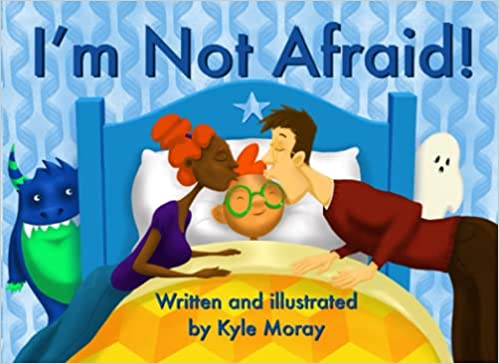 BOOK REVIEW
I'm Not Afraid! by Kyle Moray
I'm Not Afraid! is an incredible story that encourages young children to face their fears and make them ready to conquer this world.
What will you do? If you heard a scary sound in the middle of the night. I would have felt scared or worried, but not Sammy, a cool, smart, and fearless boy. Sammy woke up with a scary sound and thought there was a monster in the house. He got up from the bed and decided to look for the monster himself. He investigated the whole house for the source of these scary sounds, but he could not find a monster or ghost in the house.
Now you have to read this astonishing tale of bravery and courage of little Sammy, who said, "I'm not afraid". He learns how to conquer his fear and finds that things aren't always what they appear.
The beautiful illustrations help children to understand the story by the pictures themselves. This rhyming bedtime story teaches children to fight with their fear and to have courage during difficult times.
Perfect for 2+
The book is available on Amazon.