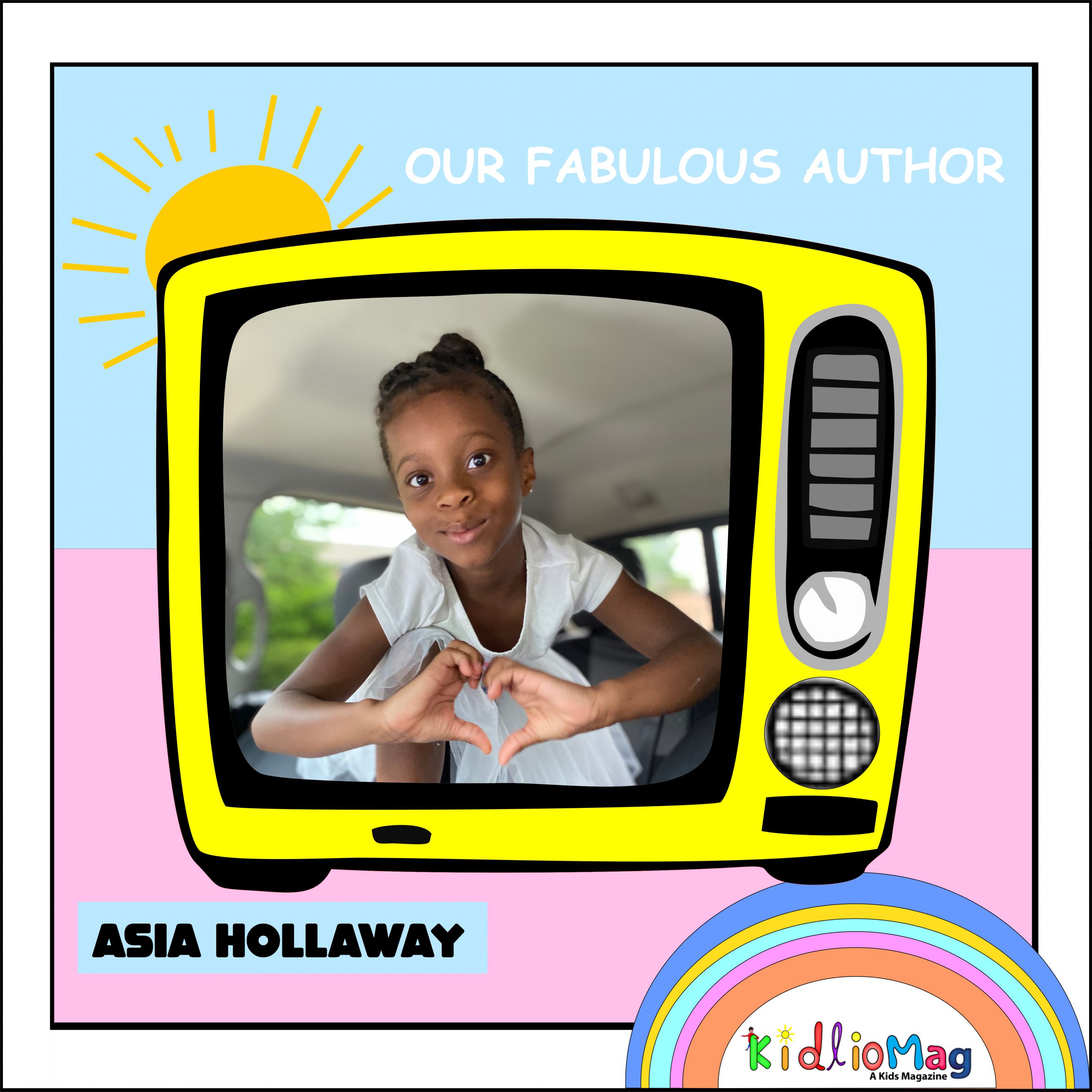 Q: First tell us something about yourself?
Asia Hollaway is 6 years old young girl who lives in Georgia from a single parent household and one big brother, Trevion. She is also a young dancer, gymnast, model, and YouTube star. She loves talking with people and connecting with them, and always strives to be as friendly as possible with everyone. Asia has an EXTREME passion for fashion. When she hits the runway, she becomes the Runway Diva and takes command of the stage. Because of her interest in fashion, we created Asia's Closet, an online children's boutique. Asia's Closet is her way of giving the world a vision of what fashion is through Asia's eyes.
Q: When did you write your first story? Is it published or not?
We just released our first book June 2020. We decided to self-publish our book to add more of a personal touch to our distribution and to experience the whole process.
Q: Tell us something more about your books?
This book is the first of the series for Asia's Amazing Adventures. Asia is an adventurous princess who wanted to travel instead of going to sleep at night. The series is based on Asia Hollaway and her boutique Asia's Closet. Every time Asia steps into her closet, she changes into an outfit and takes a new adventure through her closet portal.
In this first book, Asia travels to Antarctica. There, she meets some new friends and teaches them a new dance.
Q: Why do you choose kids as your reader? is there any specific reason?
I am targeting readers that are like me, a child.
Q: How did these stories and characters come to your mind?
I based my stories and characters on my passion for fashion and love for adventure. I want to travel around the world one day and this is how I start, by using my imagination.
Q: Do you want to leave any message for your readers?
Stay tuned for more adventures, fashion, and a great story. Adventures keep us young hearted and show us there is so much to this world. You can open a book and travel around the world.