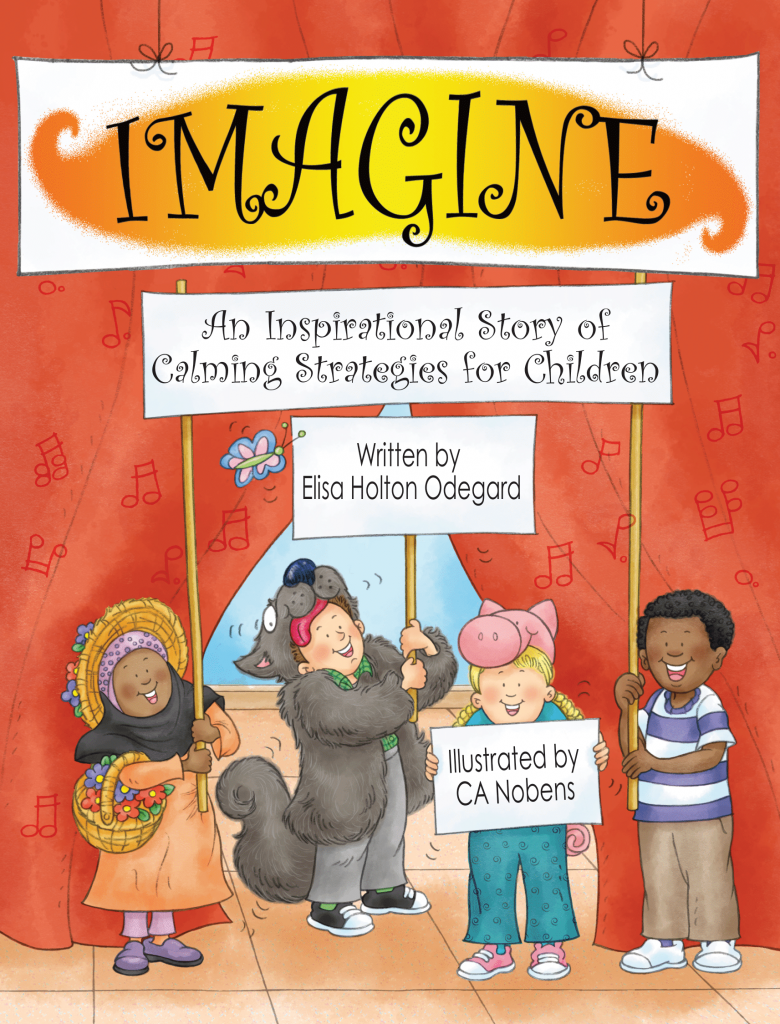 BOOK REVIEW
Imagine: An Inspirational Story of Calming Strategies for Children by Elisa Holton Odegard

"A small act of kindness can make a big difference in someone's day."
It is natural for kids to be restless, anxious, over-energetic, or a little impulsive sometimes because of pressure to fit in this challenging world. Imagine is an excellent resource for parents and teachers that focuses on how we can help children gain confidence with eight calming and mindfulness strategies.
IMAGINE is a beautifully illustrated story with the intent to help children deal with different kinds of anxieties and difficult situations in day-to-day life. The story follows a kind young boy, Jon, who helps his classmates deal with the stress during the school day. He advised some simple calming and breathing techniques to his friends and told them to imagine their favorite place or favorite thing. These mindfulness techniques help them to relax and perform better during the day.
This charming story is full of diverse characters, and I loved the empowering character of Jon, who is kind, friendly, hopeful, and always ready to help others.
Illustrations are colorful so that children can understand the calming strategies by the pictures themselves and can practice them daily for better emotional and mental health.
This beautiful story of kindness and friendship inspires children to help their friends during stressful times and encourages them to stay creative and imaginative.
Perfect for 3+
This book is available on Amazon.