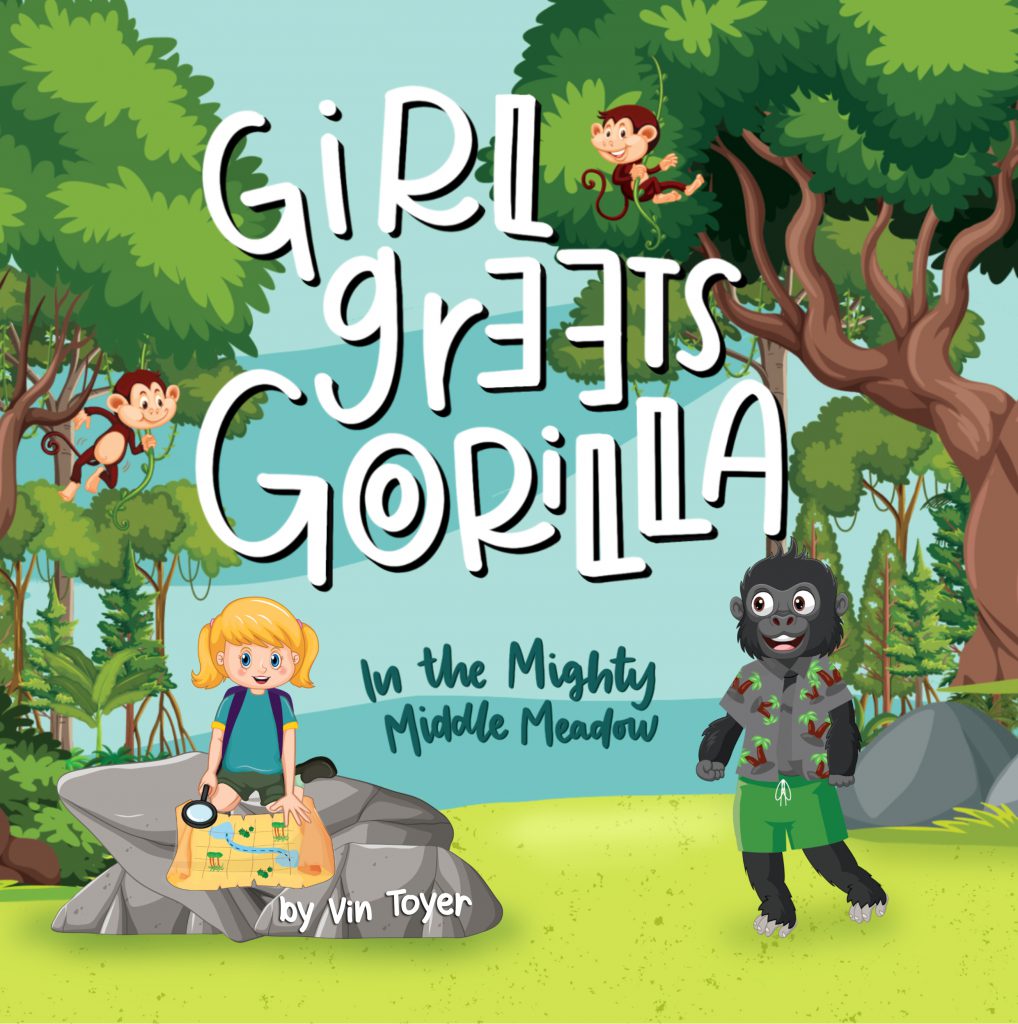 GIRL GREETS GORILLA: In The Mighty Middle Meadow by Vin Toyer
GIRL GREETS GORILLA is a fun-filled read for young and imaginative minds. This book takes the reader into the middle of an enchanted meadow filled with monkeys, gorillas, and where cupcakes and brownies grow on trees.
Greta forgets her way back home and gets lost in a mystical forest. Greta must out-maneuver maroon monkeys, lime-green llamas, a grand gulch of glitter, and a group of gorillas to find her way home.
So read to know how Greta manages this mess and uses the brilliance of older siblings and the cuteness of younger ones to overcome this challenge.
This adorable picture book beautifully explains the views of a middle child, and Vin's imagination makes this book a more magical and enjoyable journey for kids.
Perfect for 3+
Grab your copy from Amazon.