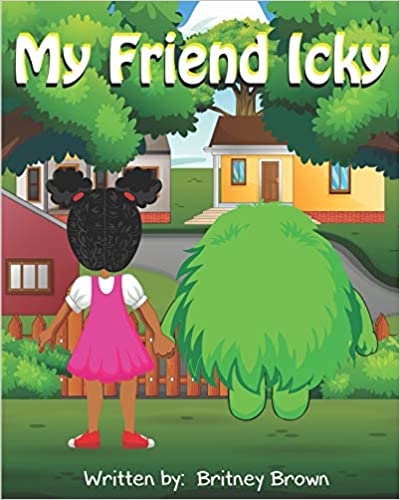 Book Review
My Friend Icky by Britney Brown

Such a fun learning book that encourages children to clean their room by themselves and at the same time teaches the value of friendship and family.
Zoe is a happy 5-year-old girl with a big imagination. Her room is always a mess, and her mom says if you do not clean your room, then a dirt monster will visit you someday.
One day she heard a sound in her room and saw a green monster Icky. Zoe and Icky are very different, but they love to play together. Zoe finds a new friend in Icky, but Icky misses his family, so he has to go back. Now you have to read this heartwarming story of Zoe and icky, how they learn things from one another about friendship and preferences. The vibrant Illustrations help kids understand the story with the picture themselves and teach about family love, friendship, and good habits.
My Friend Icky is a great read for any kids struggling with their feelings and practices emotional growth in a fun way.

This picture book is available on Amazon.
Perfect for 3+