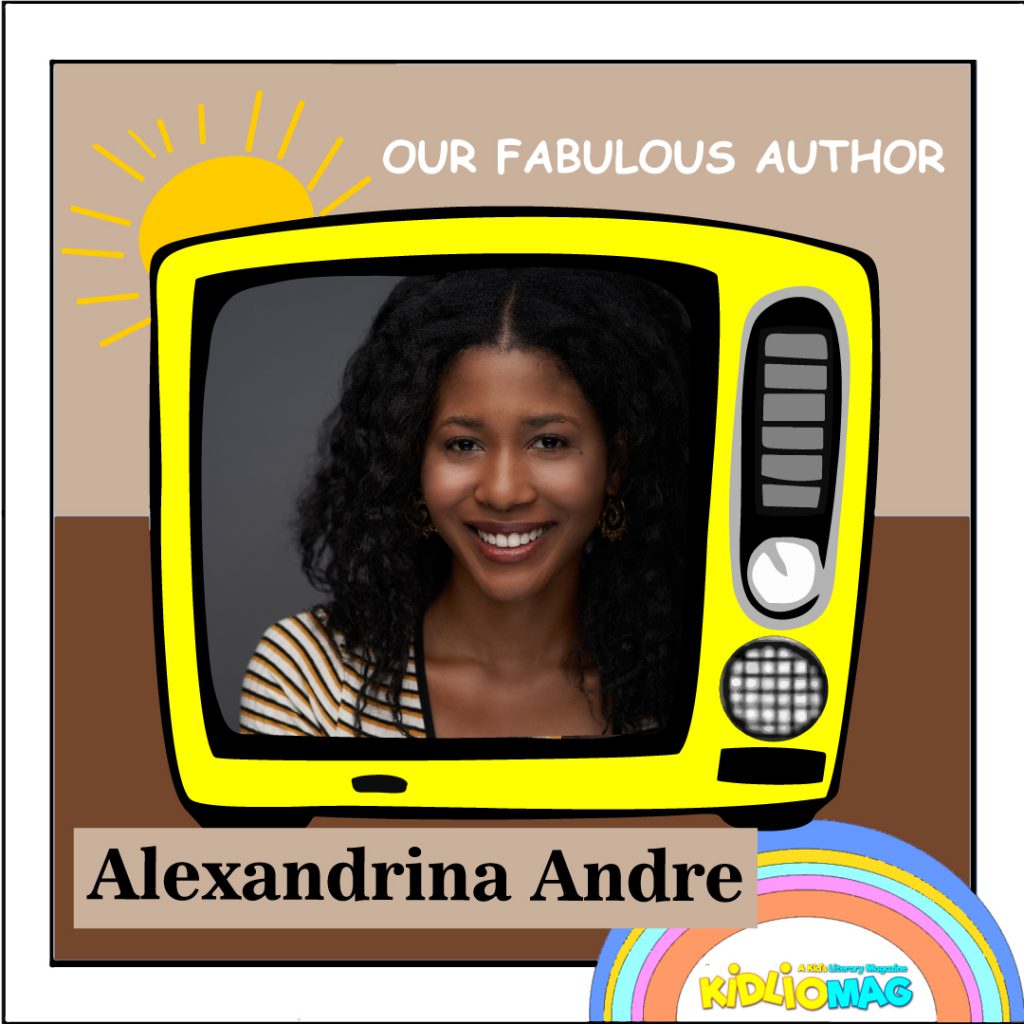 Q:  First tell us something about yourself.
Hi, I'm Alexandrina Andre, and I wear a few creative hats—I'm a director, writer, and actress living in sunny Los Angeles. I began my storytelling journey by making short films in college, and my passion for storytelling led me to the film industry. Just last year, I proudly released my very first full-length documentary, which even won me a special award called the Telly Award for best online directing. And now, I've added 'children's book author' to my list of talents! I've written a cool book called 'The Pranky Monkey,' and I'm super excited to share it with all of you!
Q: How and when did your journey start as a writer?
My writing adventure began way back when I was just a kid in elementary school. I was crazy about books and making up stories. I'll never forget when my mom got me a Harry Potter journal, and that's when I really started scribbling down all sorts of exciting tales.
Q: When did you write your first story? Is it published or not?
I wrote my very first story when I was just a little kid. It wasn't published, but it was like a secret treasure tucked away in my notebook. As I grew older, my passion for storytelling continued and my first screenplay, which is a story for film, became a short film that I was fortunate enough to see on a big screen. It was an incredible experience to watch my words come to life through the magic of filmmaking, and now it's equally amazing to witness my words come to life in the pages of a book.
Q: Tell us something more about your books?
My book is called 'The Pranky Monkey,' and it's an exciting story about Sophie, a playful monkey with a little secret. She has a lot of love and also lots of feelings but isn't sure how to share them. So, what does she do? She starts playing pranks on her animal pals to catch their attention, but things don't go the way she expects.
Q: How did these stories and characters come to your mind?
My stories and characters are inspired by my own childhood. When I was a child, I was quite shy and often found it challenging to express my feelings and preferences to others. Instead, I would keep everything bottled up inside, much like Sophie. Sophie's journey of learning to communicate her feelings through playful pranks mirrors my own experiences of finding creative ways to express myself. These personal experiences have allowed me to create stories that I hope resonate with young readers, helping them navigate their own emotions and experiences.
Q: Do you want to leave any message for your readers?
To all the young readers out there, I want to say that you have a voice, and your feelings and thoughts are important. Just like Sophie, you can find creative and kind ways to express yourself. I hope this book inspires you to understand the importance of empathy and the joy of expressing your emotions. Don't be afraid to share your joys, your fears, and your dreams with those around you and to receive them from others. And most importantly, keep exploring the magical world of books, where you can go on incredible adventures, make new friends, and discover the power of imagination. Thank you for being a part of Sophie's journey, and I hope my stories continue to bring joy and inspiration to your lives. Happy reading!