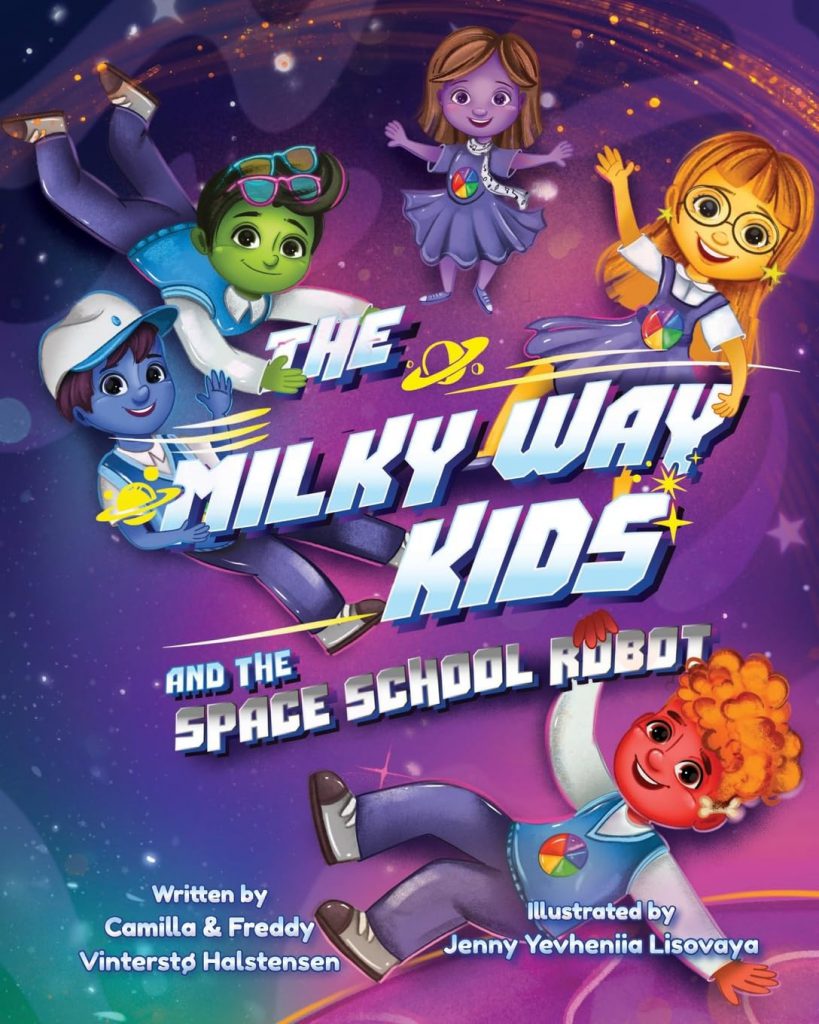 THE MILKY WAY KIDS: AND THE SPACE SCHOOL ROBOT by Camilla Vinterstø Halstensen, Freddy Halstensen
Get ready to meet five brightly colored kids in this space adventure book that will leave you astonished with their unique personality traits as they are very different from each other and have their own set of strengths.
One student, Doret, is nervous about starting a new school year at Scolar Space School. She has an imaginative and creative mind and loves to daydream, but when she meets a mysterious robot creature in the schoolyard that needs help. She knows she requires the skills of her other classmates to fix the robot's broken leg, and by working together, they can send it back to its home planet.
Join Doret and her friends on their adventurous journey in The Milky Way, and they teach us some lifelong lessons and the true meaning of friendship.
The Milky Way Kids and the Space School Robot is a fascinating space story that encourages children to explore friendship with those who have different personality traits and teaches them to work together in unity, harmony, and friendship for a common goal. This charming story inspires children to discover their true colors and tells them that we should never judge someone just because of how they look.
Perfect for 5+
Grab your copy from Amazon.