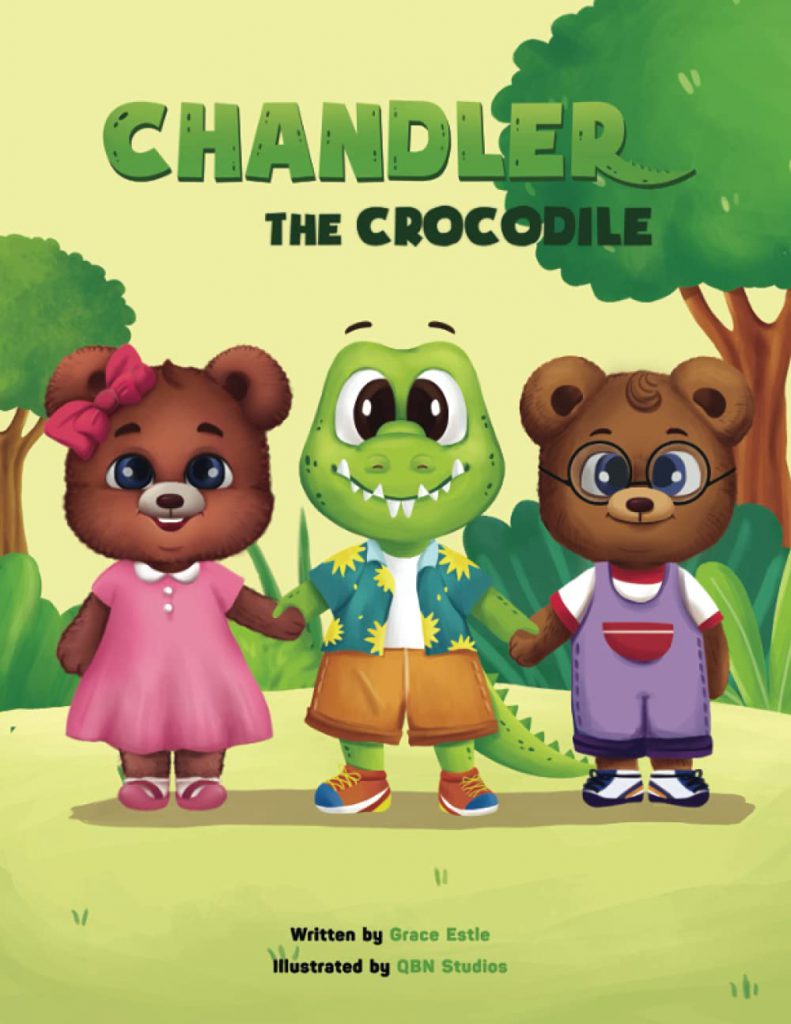 Chandler the Crocodile by Grace Estle
Chandler the Crocodile is an incredible story that empowers and encourages children to love themselves, be proud of their uniqueness, and teach them to be kind and helpful.
Chandler is the only crocodile in his new school full of cute and fluffy bears. Chandler has sharp teeth and a long tail, and he's a good swimmer. He had a bad day as no one talked to him because he looks different.
Chandler felt dejected when one girl bear said, why do you look so ugly?
Join Chandler on a magical journey of self-discovery to find out exactly how unique he truly is and make a new friend. This book is a way to teach children about self-love, self-acceptance, and embrace yourself as you are.
This book helps kids deal with the daily struggles and challenges of school life. I want to admire the author for writing this book and teach kids that they are beautiful in every possible way. This book conveys a strong message to children that you all are unique, so embrace yourselves and discover your uniqueness and strength in this big world.
Perfect for 3+
website is https://graceestle.com/
This book is available on Amazon.