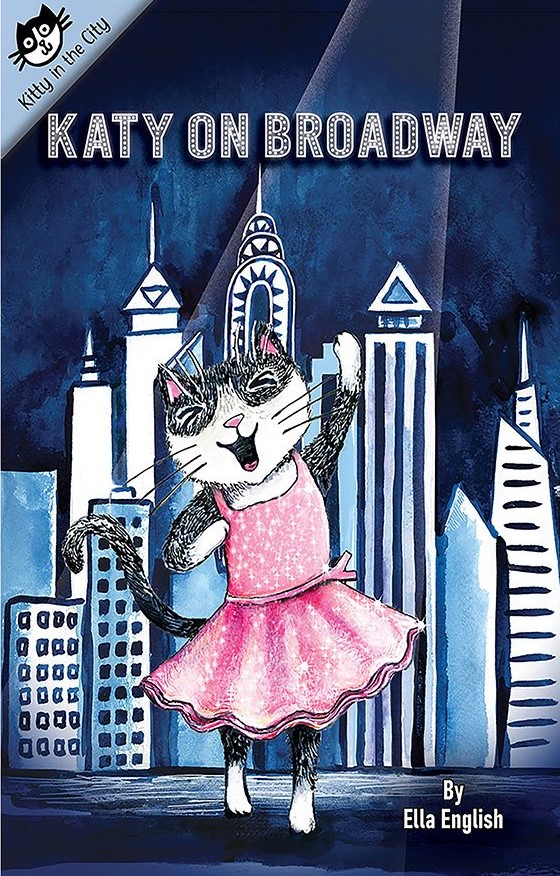 Katy on Broadway (Kitty in the City) by Ella English
Katy on Broadway is a fun-filled singing adventure that empowers young children to follow their dreams and encourages them to find their own path to success.
Katy is a cool kitty who has a passion for singing and wants to become a superstar singer. She practices every day on her favorite tree, but Gerry, a squirrel, says she can't sing, and other birds also make fun of her voice and tell her that "singing isn't for cats, you can't sing."
Katy always imagines herself singing on the big stage in front of the audience, but she also has a fear of facing the audience as her owner Lilian says New York is too dangerous for such a small kitty like you.
But Katy believes in her dream, so she escapes her yard and makes it to the city. So join Katy's exciting journey to know how she accomplishes her dream of becoming a superstar singer in New York City.
I'm sure children will love this fun-filled adventurous story of Katy cat who teaches children to believe in themselves and gives a great message of never giving up. 
This is the first of the Kitty in the City series! Be on the lookout for more adventures as Katy explores New York!
Perfect for 5+
Pages 40
Pre-order your book on Amazon.
#katyonbroadway #kittyinthecitybook