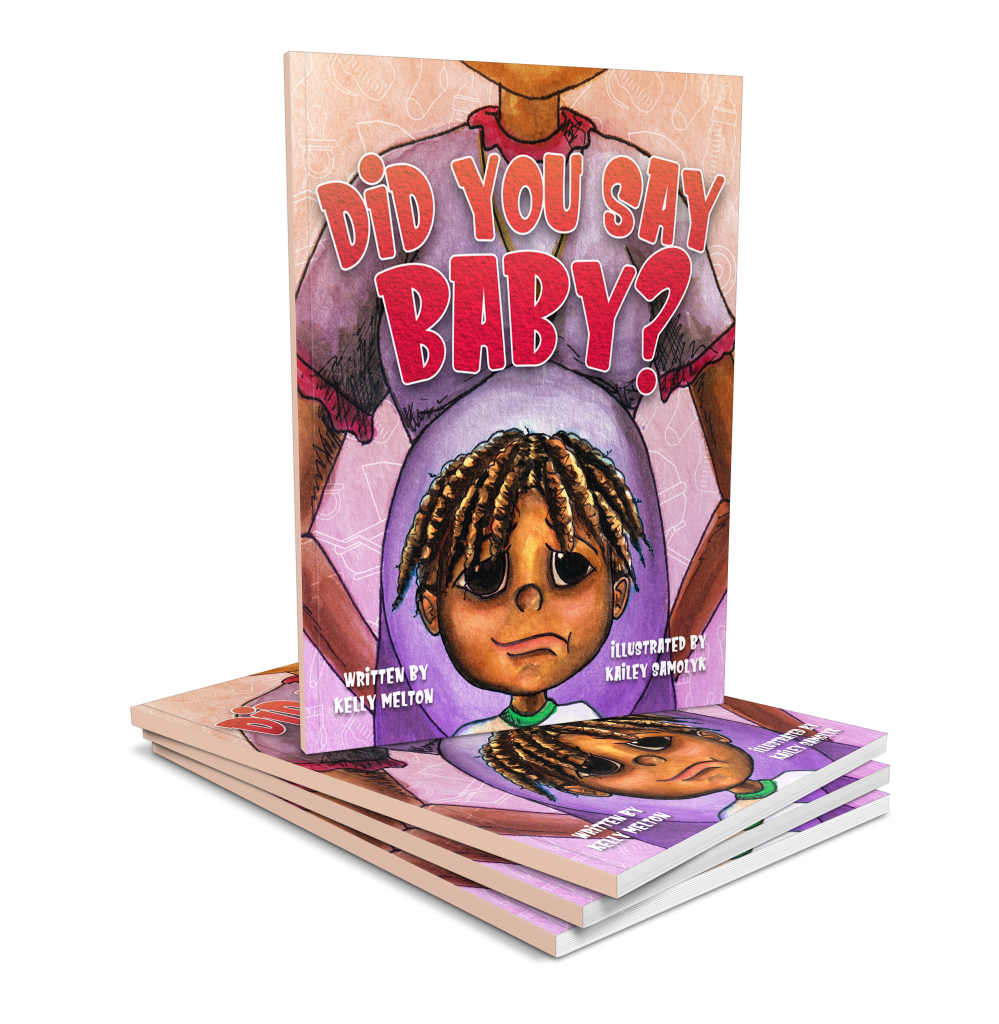 Did You Say Baby? by Kelly Melton
Did You Say Baby? is a beautifully illustrated book that helps younger children to accept a new sibling in the family and shows it can be fun and confusing at the same time.
Having a new baby is an exciting change for the whole family, but it can be difficult for young children because they are attached to their parents, they don't know how to behave, they feel insecure, or might feel like our cute little Raylan who doesn't want a new baby home. 
Raylan is an only child of six, and his parents are his best friends. He enjoys spending time with them, but feels anxious and insecure when he learns that his mother is having a baby.
Follow Raylan's emotional journey to know how he realizes that having a baby sister is awesome and he can have fun with her too.
Did You Say Baby? is an adorable book that teaches children how their baby brother or sister needs parent's attention and their love too. This cute and sweet story is relatable for every family and shows how we can prepare our child to welcome a new child.
Perfect for 2+
This book is available on Amazon.