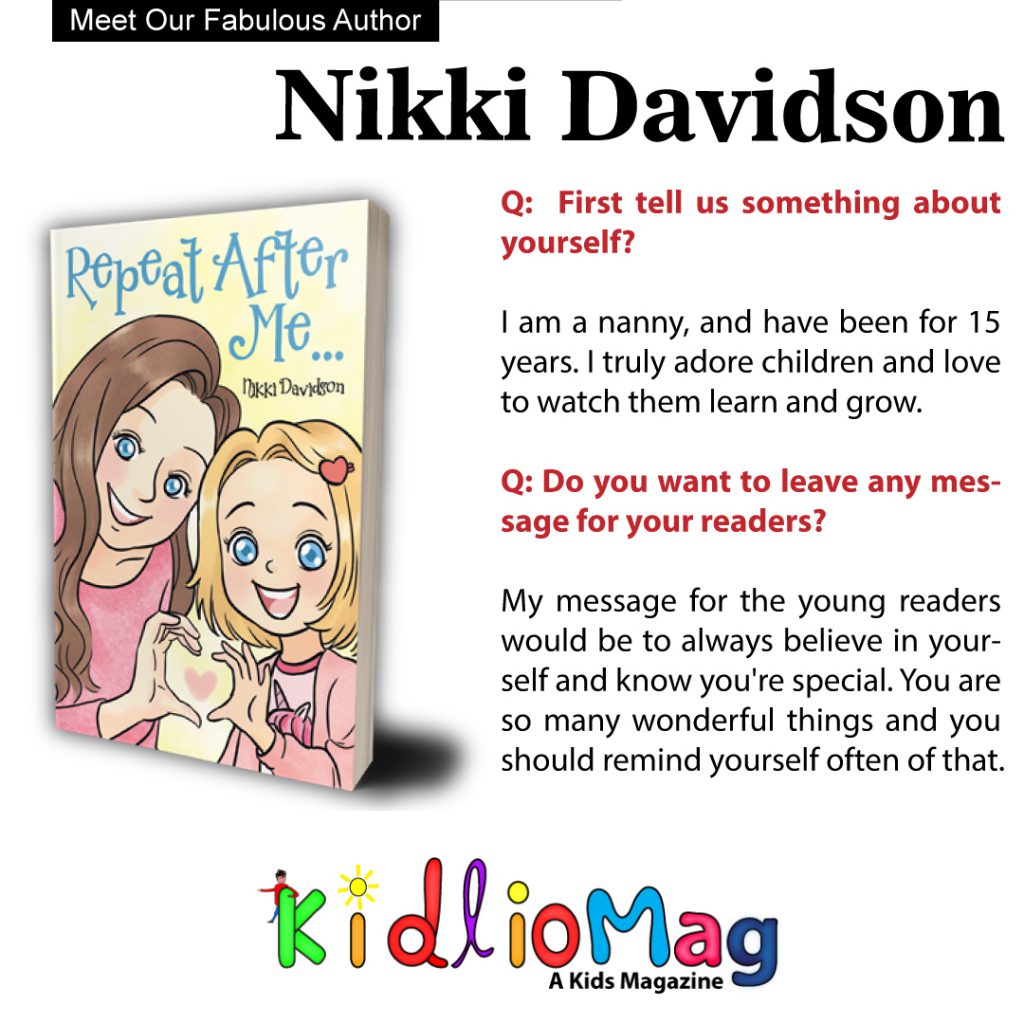 Q:  First tell us something about yourself?
I am a nanny, and have been for 15 years. I truly adore children and love to watch them learn and grow.
Q: How and when did your journey start as a writer?
My journey started as a writer a few years ago because of my love for a little girl I took care of. My story is about a day we had together and what I used to get her to repeat after me.
Q: When did you write your first story? Is it published or not?
 My first story was written when my journey started and my book was published last summer.
Q: Tell us something more about your books?
 I only have the one book so far but I plan on writing more. They will all revolve around the same characters; Elaya and Nikki.
Q: Why do you choose kids as your reader ? is there any specific reason?
Yes, there is a specific reason I chose kids as my reader. It's because I'm a nanny and an aunt so I have many years of great memories that I feel can make good books with great messages. 
Q: How did these stories and characters come to your mind?
The characters are real, Nikki is based on me and Elaya is based on a little girl named Elara. I have her name as Elaya in the book because my nieces name is Avaya, so both names together is Elaya. I taught Avaya from a young age as well to repeat after me with positive affirmation. She was an inspiration for this book as well.
Q: Do you want to leave any message for your readers?
My message for the young readers would be to always believe in yourself and know you're special. You are so many wonderful things and you should remind yourself often of that.