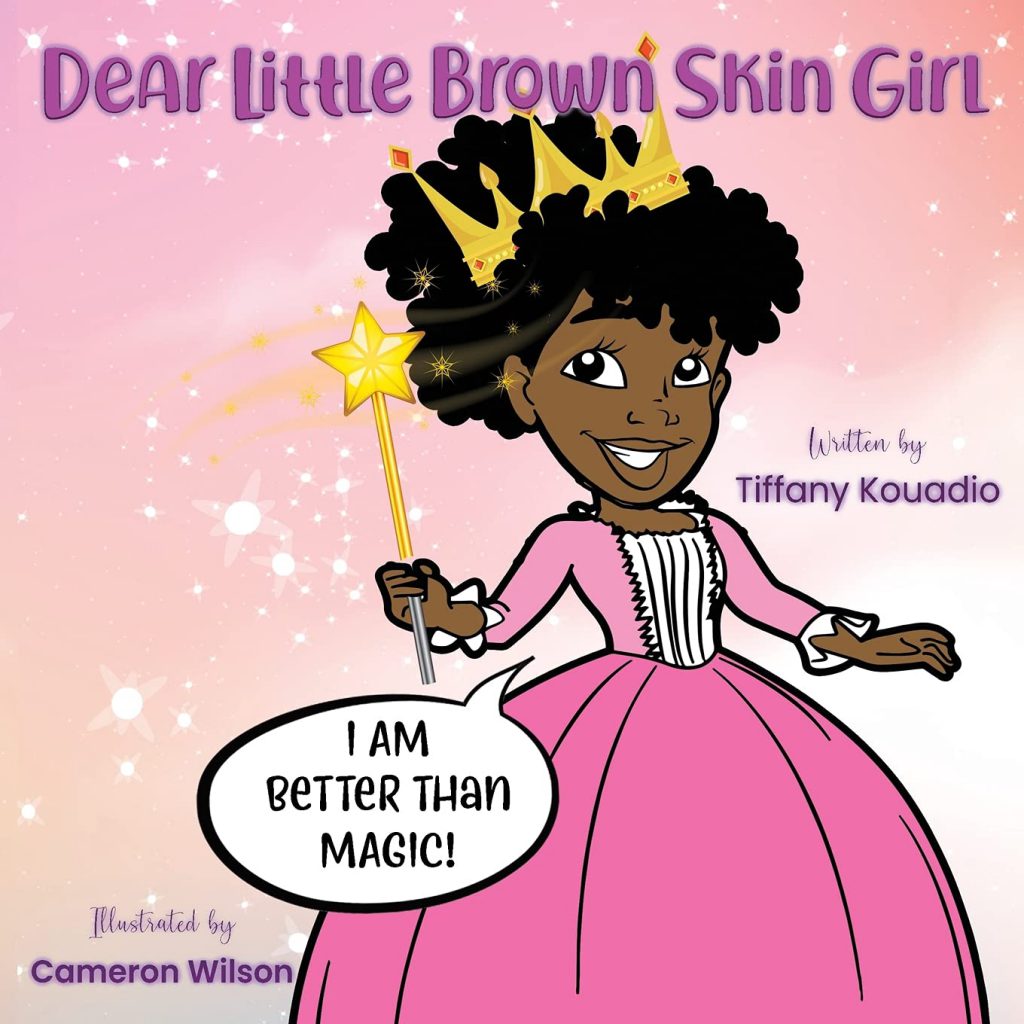 Dear Little Brown Skin Girl by Tiffany Kouadio
Dear Little Brown Skin Girl is an empowering book that encourages young girls to love themselves as they are and be proud of their different skin tones and black features. This story follows a little brown girl who is cute and confident until she joins preschool. For the first time, she realized that her skin color is brown, she is different from other children in school, and she wished to have straight hair and white skin like her friends.
This heartfelt story portrays the immense love that a parent has for their little girl and how they encourage her at every point in life to dream big and embrace herself.
This book is a way to show brown girls that they are beautiful, loved, and are capable of achieving their dreams. The younger generation needs to understand that they are beautiful the way they are, it doesn't matter what other people think about you, so love yourself and believe in your magic.
Perfect for 3+
This book is available on Amazon.
My website is www.risingyoungreaders.com