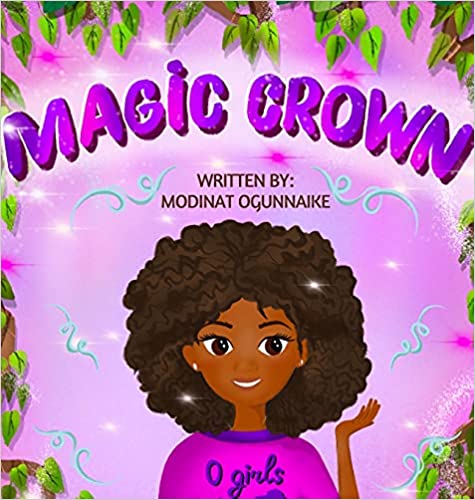 Magic Crown by Modinat Ogunnaike
To every girl- "Your hair is your crown; wear it with pride and confidence."
Magic Crown is a beautiful book that teaches young girls to love their hair irrespective of straight, curly, short, long, brown, or red. This book encourages them to be proud of their uniqueness, embrace themselves, and believe in their magic.
Magic Crown is about four young girls Zoë, Emily, Sophia, and Tilly who are best-of-school friends and neighbors. They all are from diverse backgrounds and on their learning journey to discover their magic within themselves. This book teaches children about self-love, hair love, diversity, and friendship.
I recommend this book to all beautiful girls to understand that they all are loved, beautiful and unique so wear your magic crown proudly and adjust when needed. I'm sure after reading this, every little girl and grown woman alike will fall in love with herself and feel proud of their distinct features.
Perfect for 5+
This book is available on Amazon and Barnes & Noble.