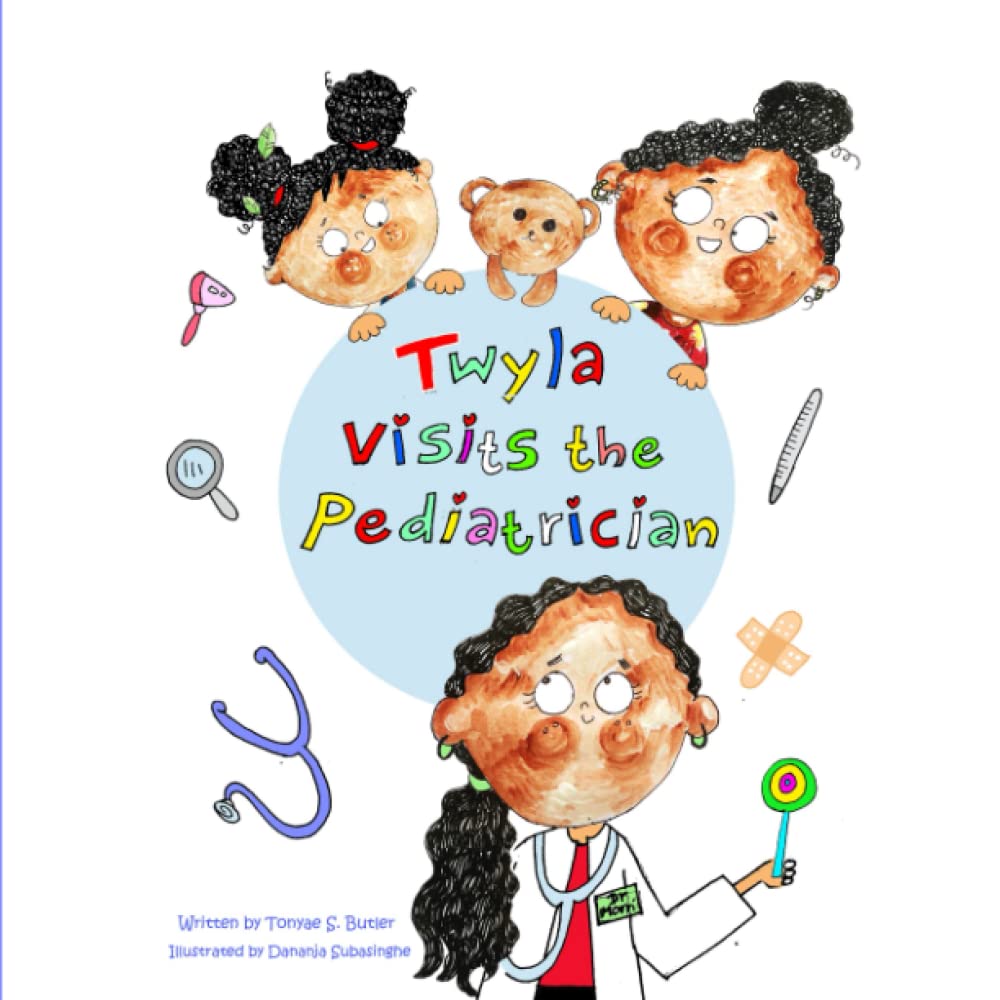 Twyla Visits the Pediatrician by Tonyae Butler
This book is a delightful and interesting story about Twyla's first visit to the pediatrician.
Fear of doctors is common among children as they imagine a lot of things like doctors have weird machines, or they will give them strange medicines, or they pierce them with the needle. Twyla Visits the Pediatrician helps parents prepare their children for Doctor's visits and encourages children to face their fear of doctors.
Twyla is a cute and sweet girl ready for her first Pediatrician visit, but she is very nervous and scared. It's good to know how her mom comforted her with the help of her beloved teddy bear, Buttons, and Twyla decided to go inside.
Join Twyla and buttons as they both get check-ups and shots on their first pediatrician visit, and Twyla learns that it is not as scary as she thought.
This book has beautiful illustrations that show the environment of a pediatrician clinic. This book also helps children understand that there is no need to be scared, and it's an easy and necessary process for their health.
I loved the concept of this book that teaches children to face their fear of going to doctors and overcome their anxiety.
Perfect for 3+
The book is available on Amazon.