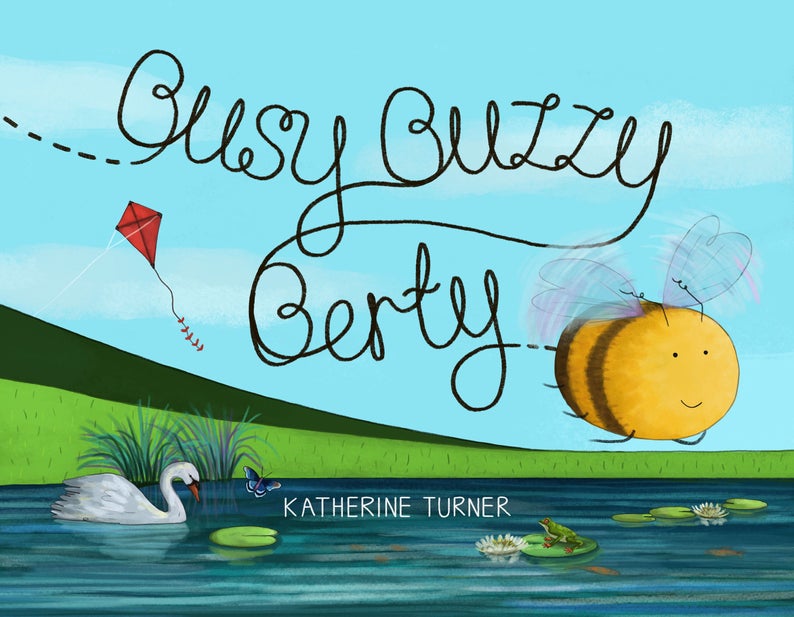 BOOK REVIEW
Busy Buzzy Berty By Katherine Turner
Busy Buzzy Berty is a joyful and playful read that you can sing along with your little ones.
We all are so busy in life that we can't have time for ourselves, so this cute little book just reminds you to take a break or slow down a bit to find more enjoyment in life.
Berty, a busy, buzzy bee who is always in a hurry, buzzes around so swiftly in the Honey Town that he can't even notice the things that come on the way.
One day he didn't see the giant digger in his way and bumped into it and fell to the ground. Then a kind bird helped her and gave her new wings that were not as good as her old wing, and then he saw some amazing things on the way and understood that sometimes slow-down is so important to enjoy your life.
This book has vibrant illustrations and rhyming text that make this book a fun learning experience for kids. This book is worth reading because it gives some important messages along the way that intrigue the children to continue to read.
Book is available on the website: www.ktdesigns.me and author's Etsy shop: https://www.etsy.com/in-en/shop/KTpaintingdesign