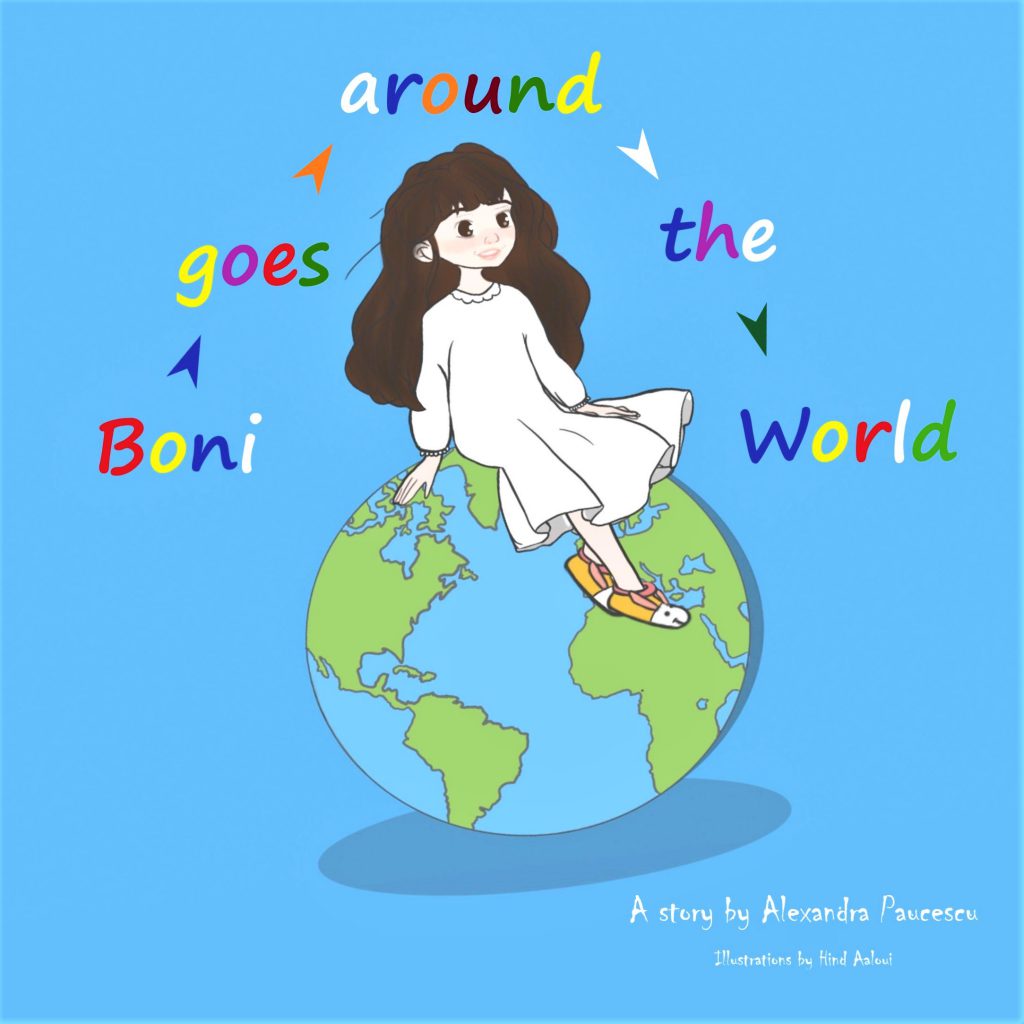 Boni Goes around the World by Alexandra Paucescu
"Reading can take you places you have never been before." – Dr. Seuss
Boni Goes Around the World is a fun and exciting series that takes children on a fun, magical, and educational adventure around the world and teaches the importance of family and friends.
Our imagination is powerful enough to take us anywhere. This story follows a little girl, Boni, who is sick and can't go out to play in the snow, so she feels sad.
Then her grandma comes to stay with her, and Boni's magical journey begins with her grandmother, and they travel together around the world on a magical adventure.
Through their adventures, Boni gains knowledge and understanding of other countries and cultures. They taste new foods, learn new words, and see famous landmarks and cities like Neuschwanstein Castle, Colosseum, Eiffel Tower, Rosario Sanctuary in Mexico, Japan, and a lot more amazing places.
This story has super cute illustrations based on the children's imagination and inspires them to stay creative and imaginative. This book will help you to cultivate more creativity in children's minds and encourages them to believe in their dreams, and gives a message of never give up.
Perfect for 5+
Grab your copy from Amazon.