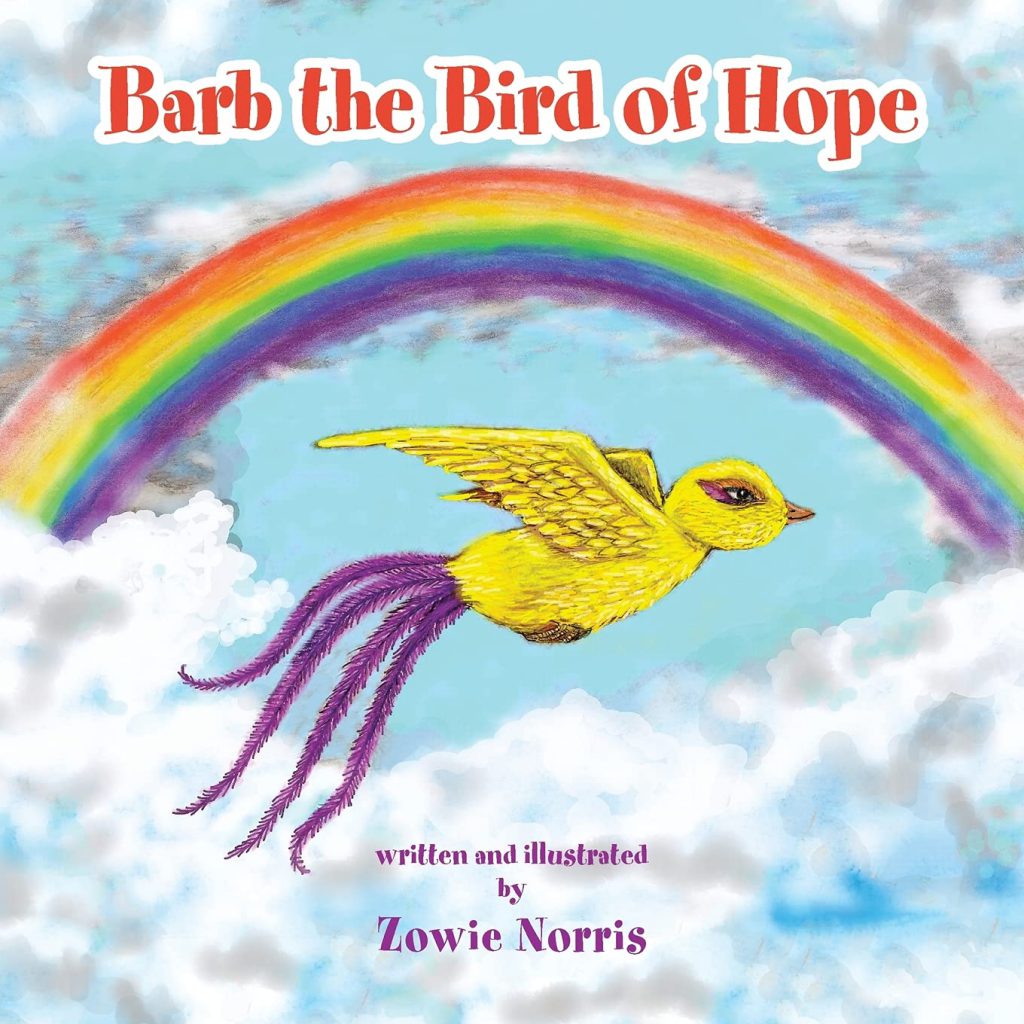 Barb the Bird of Hope by Zowie Norris
Barb, the Bird of Hope is a heartwarming tale of an adorable bird that reminds us of the importance of accepting each other, celebrating our differences, and spreading the message of kindness and hope.
This story follows Barb, a unique and beautiful bird with long feathers who lives in the Centre of Bretton Park. She is friendly, kind, and always ready to charm the park visitors with her beauty and sweet melodious voice. She is loved by many and in return, she is grateful for her life and her friends. James the sparrow warns Barb not to get too near to humans, but she firmly believes that humans are good as she receives a lot of love from them, and in return, she gives them hope. Suddenly, one day, the park became silent and still, no visitors, even no one on the nearby roads or in the town due to covid. Follow Barb and her journey of love and kindness that gives a beautiful message of staying hopeful during difficult times.
This book takes you into the world of beautiful and colorful birds that highlight the importance of kindness and teach children about love, diversity, friendship, teamwork, and dealing with difficult times.
Perfect for 5+
Grab your copy from Amazon.