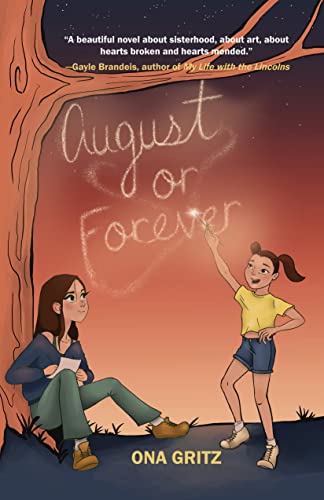 August or Forever by Ona Gritz
The sibling bond is hard to describe in a single word, and I truly believe that there is no bond like sisters. August or Forever is a captivating story about sisterhood, friendship, and family that shows Molly's longing for her sister to live with her forever and side-by-side, mirroring, similarity, and exploring her relationship with her half-sister.
Ten-year-old Molly has always loved having a sister, but her older half-sister Alison lives far away in London. Both sisters have some similarities and a common interest in art. When Molly finds out that Alison is finally coming to visit her in August, she decides to make out plans to get her sister to stay forever.
Follow Molly as she truly learns the true meaning of being a sibling and embraces the changes when Alison is finally there to be with her through the unforgettable month of August.
This book is 100 pages long, effortless narration and easy language make this book an incredible read for kids.
Perfect for 7+
Available for Pre-order on Amazon.