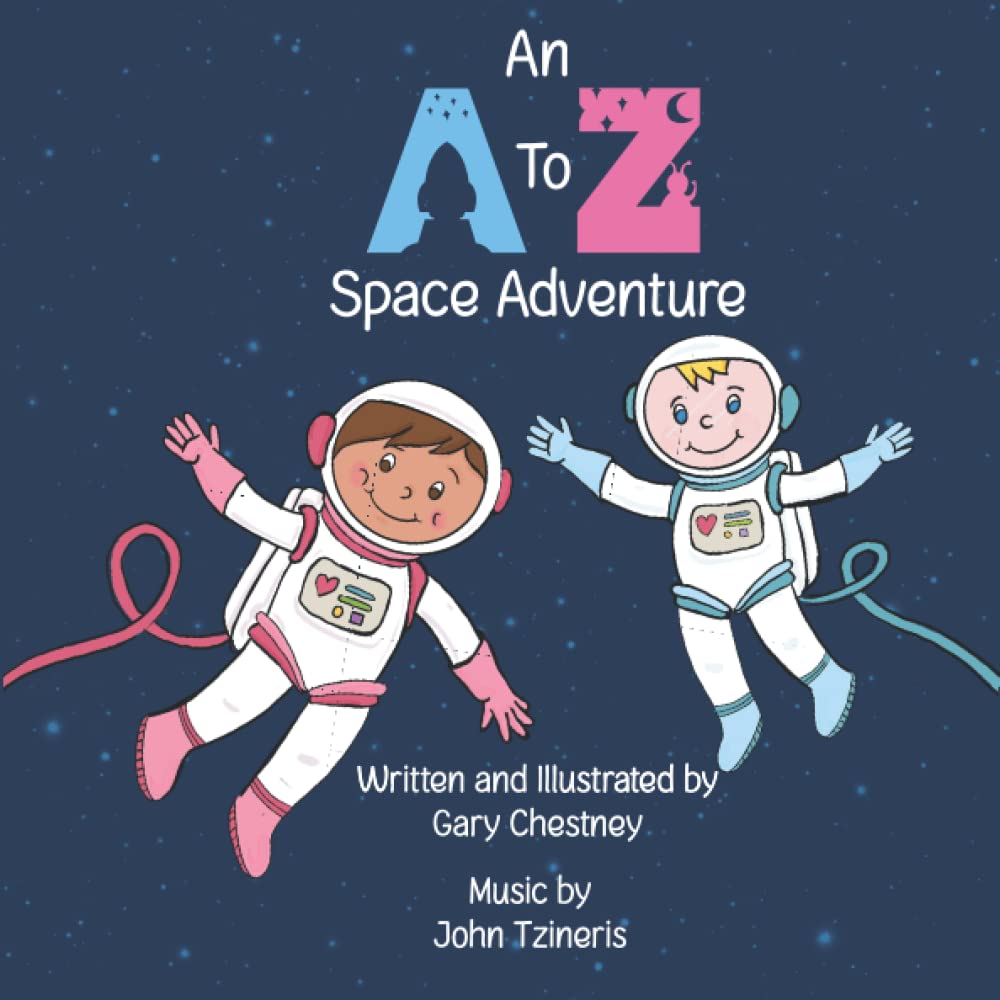 An A to Z Space Adventure by Gary Chestney
An A to Z space adventure is a great way to present the beautiful world beyond earth to young children in the form of A to Z.
This book will take young explorers on an amazing space adventure as they learn the ABCs of the solar system, like A for astronauts, G for Gravity, J for Jupiter, S for Saturn, Z for zoom, and some simple elements about them.
A to Z space adventure will delight young and curious minds with beautiful pictures, vibrant descriptions, and incredible science facts.
This alphabet adventure book is a fun way to learn about the Solar System and shows the wonder of our planet and the adventures of space travel.
Perfect for 2+
Grab your copy from Amazon.
The book is available in 3 languages, English, French, and Spanish, and comes with a original soundtrack. Soundtrack is available from all music streaming services.