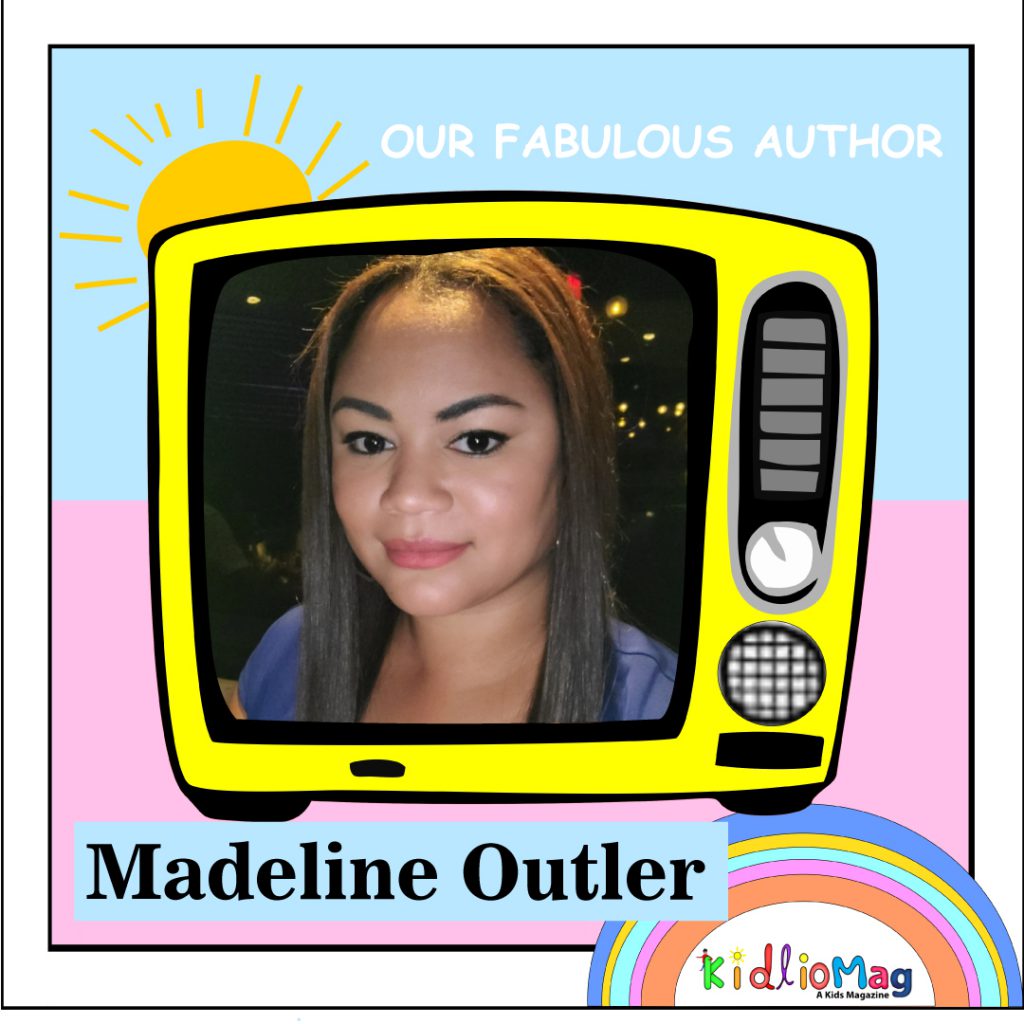 Q: First tell us something about yourself?

I am a Cuban American woman from New Jersey. I love to cook and bake in my spare time with my family. I worked with Children and I love writing for Children. Writing is a passion of mine and I love Children's books. I'm a mom to my daughter Mila Charlotte Outler and I am a wife to my husband Michael Andre Outler. I am also a proud dog mom to my dog Russell. I love reading books and my favorite is Children's books and Biographies.
Q: How and when did your journey start as a writer?

My journey as a writer started two years ago. I love writing and have been doing it since I was a kid. But I really began to write books 2 years ago. I decided to live out my dreams and write my first Children's book "I think I saw a Bug," and it was a huge success. It is available on Amazon and Barnes and Noble.

Q: When did you write your first story? Is it published or not?

I wrote my story almost 2 years ago and it was published. "I think I saw a Bug," has helped me make my dreams a reality and I got a lot of support from family and friends. It is a fun Children's book and it's great for Children of all ages.
Q: Tell us something more about your books?

"I think I saw a Bug," is about a little girl who loves interacting with different types of bugs and the book will take you on a fun journey. My second book, "Mommy I had a Dream," is about a little girl who tells her mother about her dreams every night and is a charming story. Both books are available on Amazon.

Q: Why do you choose kids as your reader ? is there any specific reason?

I chose kids for readers because kid's books are fun and take you through your imagination to fun places. I love children and I love Children's books and writing for children is fun. Children who love to read are wonderful and I want to be a part of children reading because reading is not only fun but educational.
Q: How did these stories and characters come to your mind?

The stories and characters came to my mind because they are inspired by my daughter. My daughter is my inspiration for both of my books and she gives me plenty of ideas. I love my daughter very much and she is a great kid. The material came to me just by watching and listening to my daughter.

Q: Do you want to leave any message for your readers?

I want readers to keep reading. It doesn't have to be just books, it can be magazines, blogs, articles, and newspapers just keep reading. Also I think it's great if readers can also start writing because writing opens up a great world to open up your imagination.