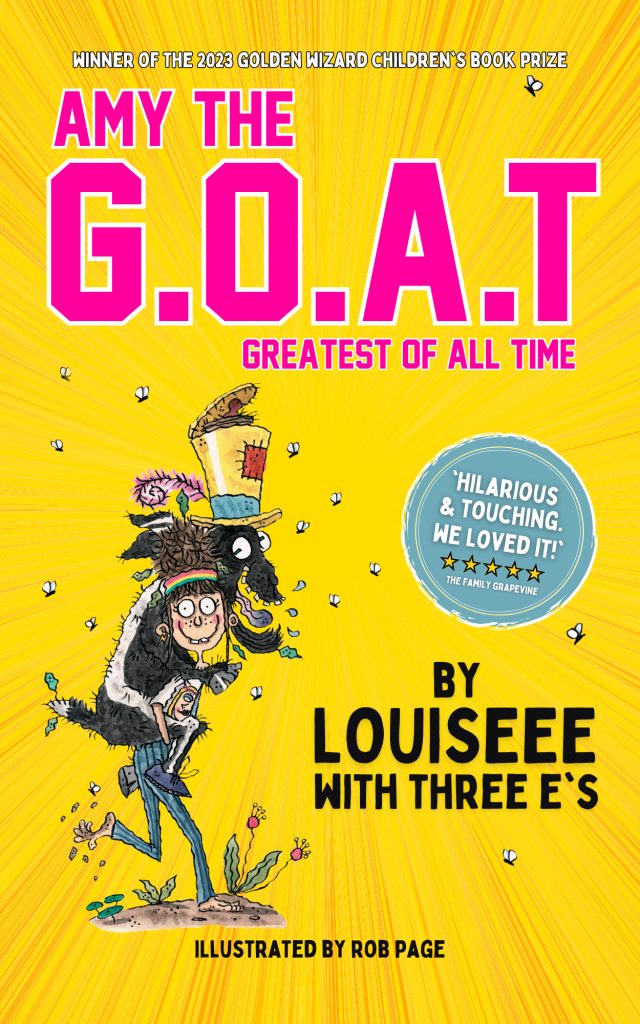 AMY THE G.O.A.T – Greatest of All Time by Louiseee with three e's
A genuinely funny book that will be cherished for ages!
I don't even realize how I finished this 200-page book in a go, the first thing I did after finishing this book was to ask my son to read it. It is full of fun and laughter.
Have you ever imagined a girl who wanted to be a G.O.A.T? Who likes to stay dirty and smelly, eats grass instead of pancakes and doesn't like to sleep in a bed like humans, but wants a goat pen for herself.
Amy Bloomsy is a 10-year-old girl who is not an ordinary girl, she is different from others. Amy always gets bullied at her new school and at home by her older brother, as well as her mom wanting to control her every action. One day, she meets a high-spirited, French-speaking goat called Õogly at her mom's circus, and now she knows that she wants to be a goat.
Join Amy on her journey of becoming a G.O.A.T. and discovering her happy place where she feels belong and loved.
This book has silly conversations and dialogue that will make you crazy. From the beginning till the end, this book will make readers burst out laughing at how funny the plot and circus scenes are. The story-telling style was full of fun and silly humor. I seriously recommend this book to all young children, and it should be there on the reading list. Get ready to dive into this charming book that encourages children to discover their uniqueness in this big world, to love themselves, and inspire them to stay true to themselves.
Perfect for 7+
Treat your child with a copy of #AmyTheGOAT – Greatest of all Time on Amazon or Google Play! Search 'Amy The GOAT' on Amazon or tap the link below: https://www.amazon.co.uk/AMY-G-T-Greatest/dp/1739372204/
Search 'Amy The GOAT' on Amazon or visit @Louiseeewith3es & tap the link in their Bio.