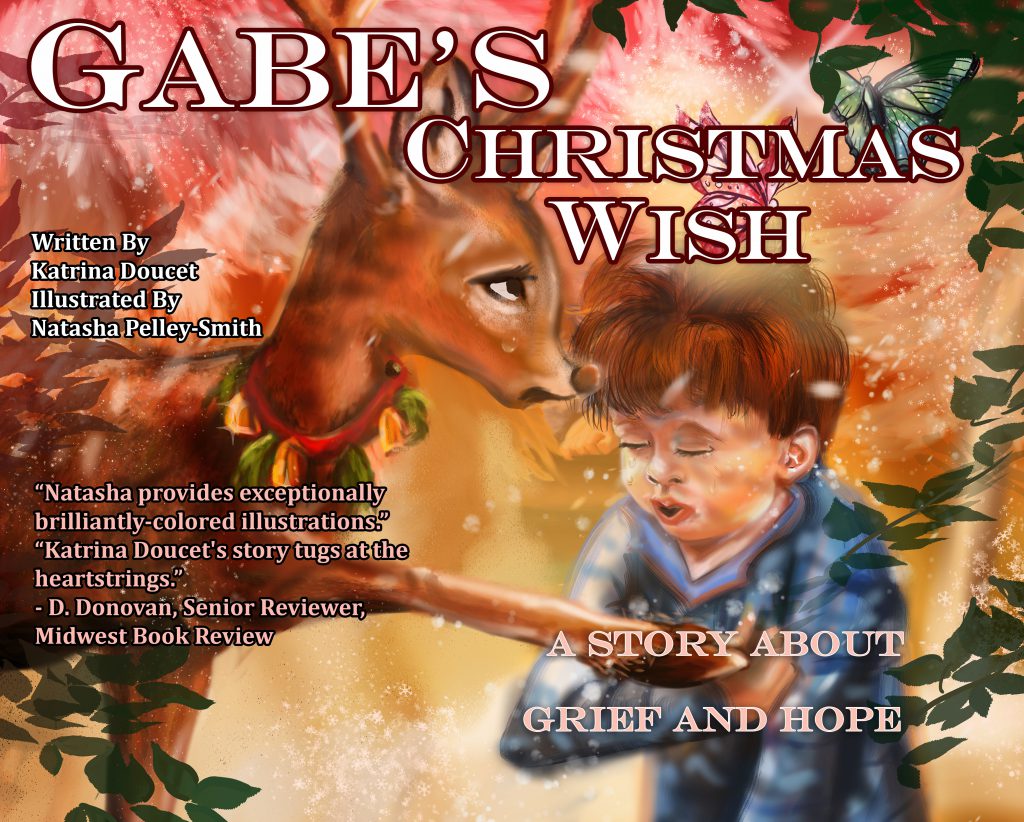 Gabe's Christmas Wish: A Story About Grief & Hope by Katrina Doucet
Gabe's Christmas Wish is a heartfelt story of grief and hope that makes it easier for children and adults to cope with the loss of their loved ones and shows them that they always remain in our hearts, and we can cherish their love and memories forever.
The holiday season can be a difficult time if you've lost someone. And the first holiday without a loved one can be especially very challenging, and for children, it is really very difficult to process their grief, as they don't know how to spend the time without them.
Gabe is a young boy who is sad because it's his first Christmas Eve without his loving parents. He comforts himself by holding the last cherished gift given by them, a beautiful snow globe. Tears fall from his eyes, and Gabe makes his Christmas wish to see his parents again.
Now you have to read how Gabe magically finds himself inside the snow globe, along with the reindeer, who takes him on a magical Christmas adventure, and he learns that parent's love stays forever in our hearts.
Losing someone is never easy, but the writer did an awesome job helping Gabe express his grief and to understand his feelings, and its simple-rhyming text and beautiful illustrations will keep your children captivated throughout the book.
Book is available for pre-order on Amazon.
Perfect for all ages.
https://www.amazon.ca/dp/B09TJMVB4G
barnes and noble
https://www.barnesandnoble.com/w/gabes-christmas-wish-katrina-ricci/1141088266?ean=2940161089279