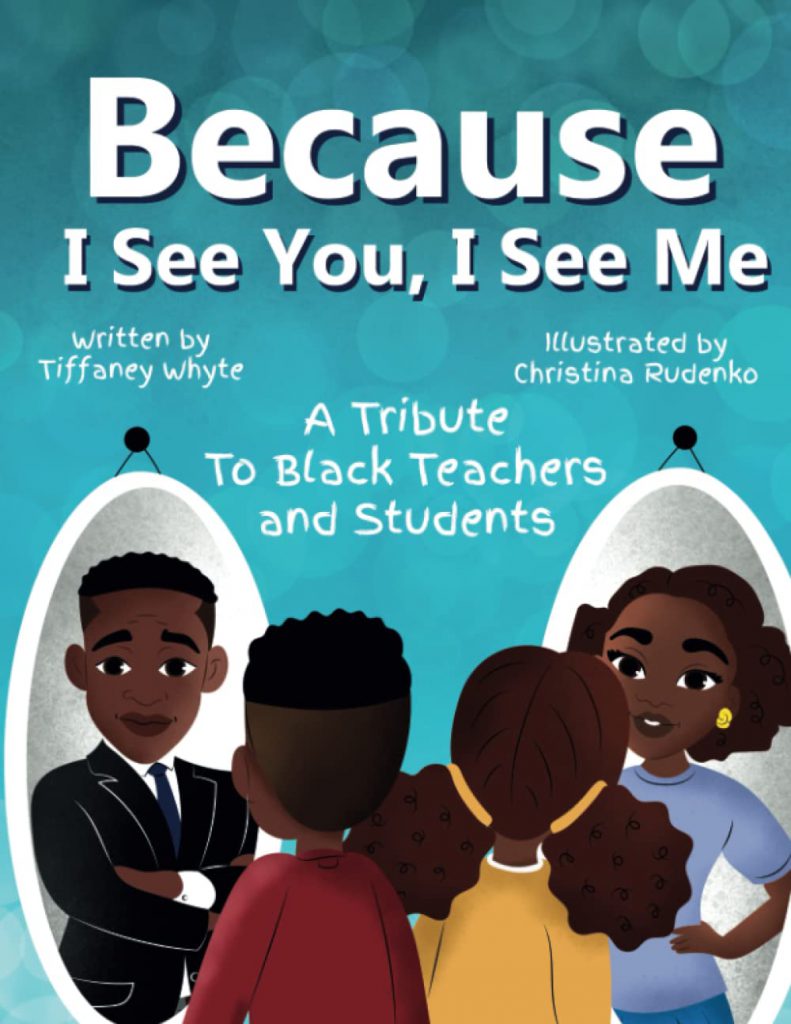 Because I See You, I See Me: A Tribute To Black Teachers and Students by Tiffaney Whyte
One Black teacher makes a big difference in Black children's lives!
This book has various inspiring and educational elements that will progressively shape young minds and give them the confidence and overall cognitive behavior of black children.
Every child is capable of excelling in their learning regardless of their background. In this book, when they see a teacher who looks like them, it empowers them to dream big and encourages them to follow in the footsteps of great people, believe in their dreams, and achieve success in life.
Black educators have the unique opportunity to showcase the children of color that they have the capability to achieve their dreams and can be anything regardless of their differences. Black educators are precious gems in the education field, and this book highlights the importance of diversity in the teaching profession and the impact they make on young children.
Perfect for 3+
Grab your copy from Amazon.
https://www.amazon.com/Because-See-You-Me-Teachers/dp/B0BTBPZ9HN/