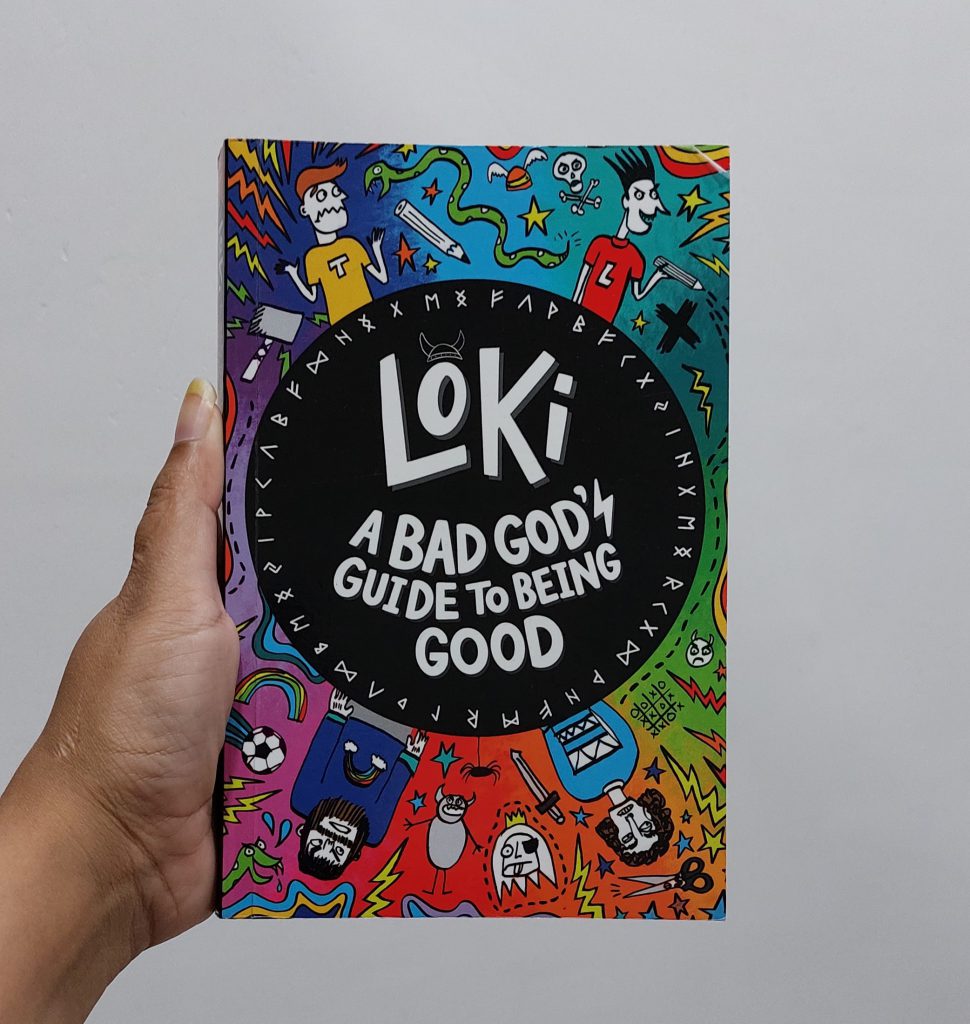 Loki: A Bad God's Guide to Being Good by Louie Stowell
A genuinely funny, humorous diary-style book with quirky illustrations that takes the reader on a ride from Asgard to Midgard, and shows Loki's journey from evil God to being good.
Loki is expelled to live on Earth as an eleven-year-old boy by his father Odin, along with Thor, and he has to prove that he is becoming a better person. Loki, the clever, witty trickster and the most powerful of all gods, is now forced to live as a normal human being. He is not allowed to use any of his powers, he has to do good deeds to go back to Asgard, and he must write down all his activities in a magical diary that would be used on the day of judgement.
I couldn't even realize when I had finished this 235-page book, and the first thing I did after finishing this book was that I told Dhruvin to read this book. From the beginning to the end, this book will make readers laugh at how funny the plot and the scenes are. The story-telling style was full of fun, silly humor, and I recommend this book to all young children.
Perfect for 7+
Grab your copy from Amazon.