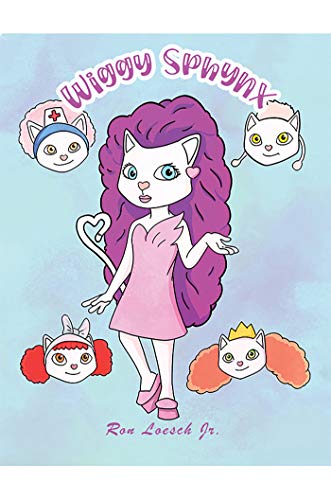 BOOK REVIEW
WIGGY SPHYNX By Ron Loesch Jr.

This story is about a cool kitty, Wiggy Sphynx who has a passion for fashion. She is very famous among her friends and family. She finished school but had no plans for a career.
Wiggy Sphynx tried so many jobs, from a salesperson to a waitress, a hairstylist to a fashion model but she always gets wigged out.
 Joins this sassy, fashionista kitty on her journey to become an academy award-winning star.
Illustrations are vibrant and colorful pages filled with adorable animal characters make this book an incredible learning journey for kids.
I want to admire the author for writing such a wonderful book with a great message of never giving up.
The author wants to contribute half of his earnings from this book to St. Jude's foundation.
Perfect for 3+
This book is available on Amazon.