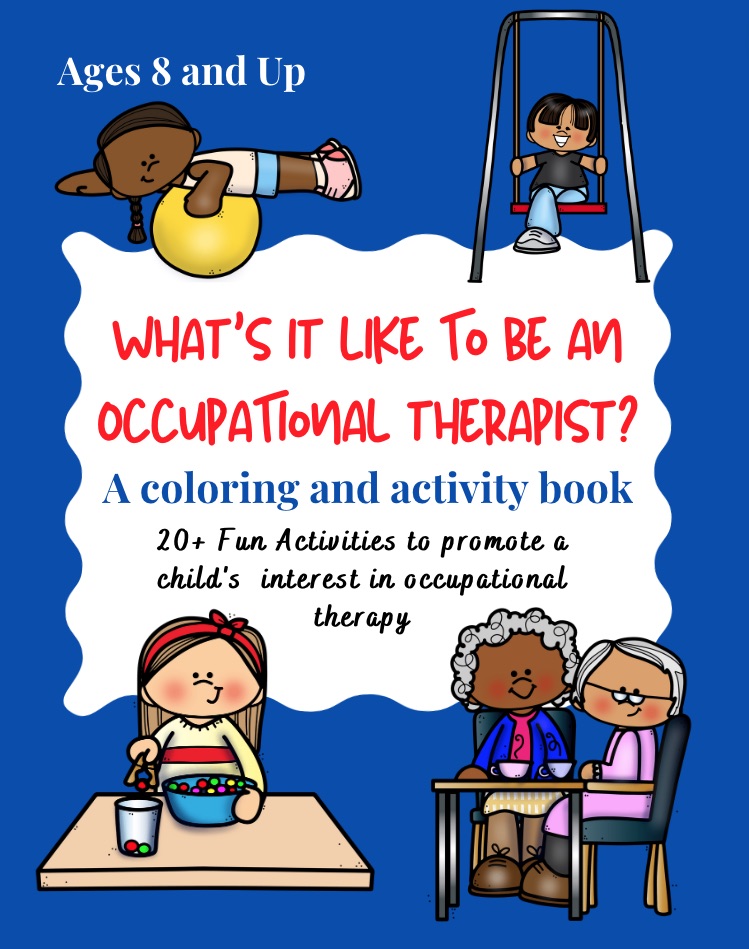 What's it Like to be an Occupational Therapist?: A coloring and activity book by Trisha McNeil
Ever wondered what it's like to be an occupational therapist?
Ever even heard of occupational therapy?
In this fun coloring and activity book, know your occupational therapist more while discovering more about yourself and your emotional, social, and physical needs.
Book details:
Over 20 Fun activities such as coloring, word searches, and mazes
Great for kids of all ages- but recommended for kids at least 7
Lessons made from scratch
OT Challenge- Spread the word about OT!
This is a one-of-a-kind, fun, interactive activity book for kids that helps them to know occupational therapists and how they work.
OT helps kids perform better in school and gives them the confidence to deal with their daily struggles and challenges. They also boost their self-esteem and encourage them to celebrate their achievements with pride.
Perfect gift for children 5+
Grab your copy from Amazon.