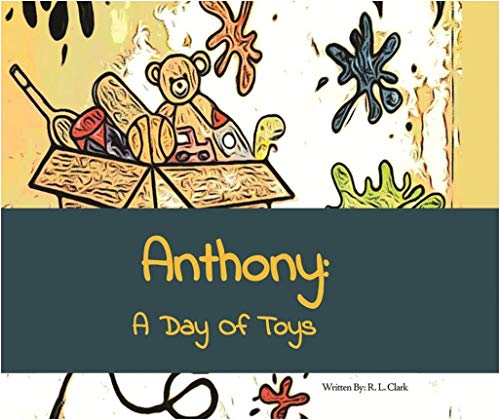 Book Review
Anthony: A Day of Toys By R. L. Clark
Anthony: A Day of Toys is a fun story that every child and parents can relate to because most children are emotionally attached to their toys.
This story is about a boy named Anthony who loves to play with his toys all the time. Every day brings a new adventure for Anthony as he plays with his toys all the time. He loves his toys so much that he even doesn't want to go to school. But this time Anthony is very excited to go to school because there is a show-and-tell activity in class, and he wants to show his favorite Red Fire Truck to all his friends. His truck is lost during the class and it's good to read how Anthony learns a lesson that there's a time and place to play and learn.
This book has a beautiful message, and its simple text and happy illustrations will keep your children captivated throughout the book.
We should read this book with our children, so they can understand that they will not always get what they want and there is a suitable time for everything.
Perfect for 3+
This book is available on Amazon.