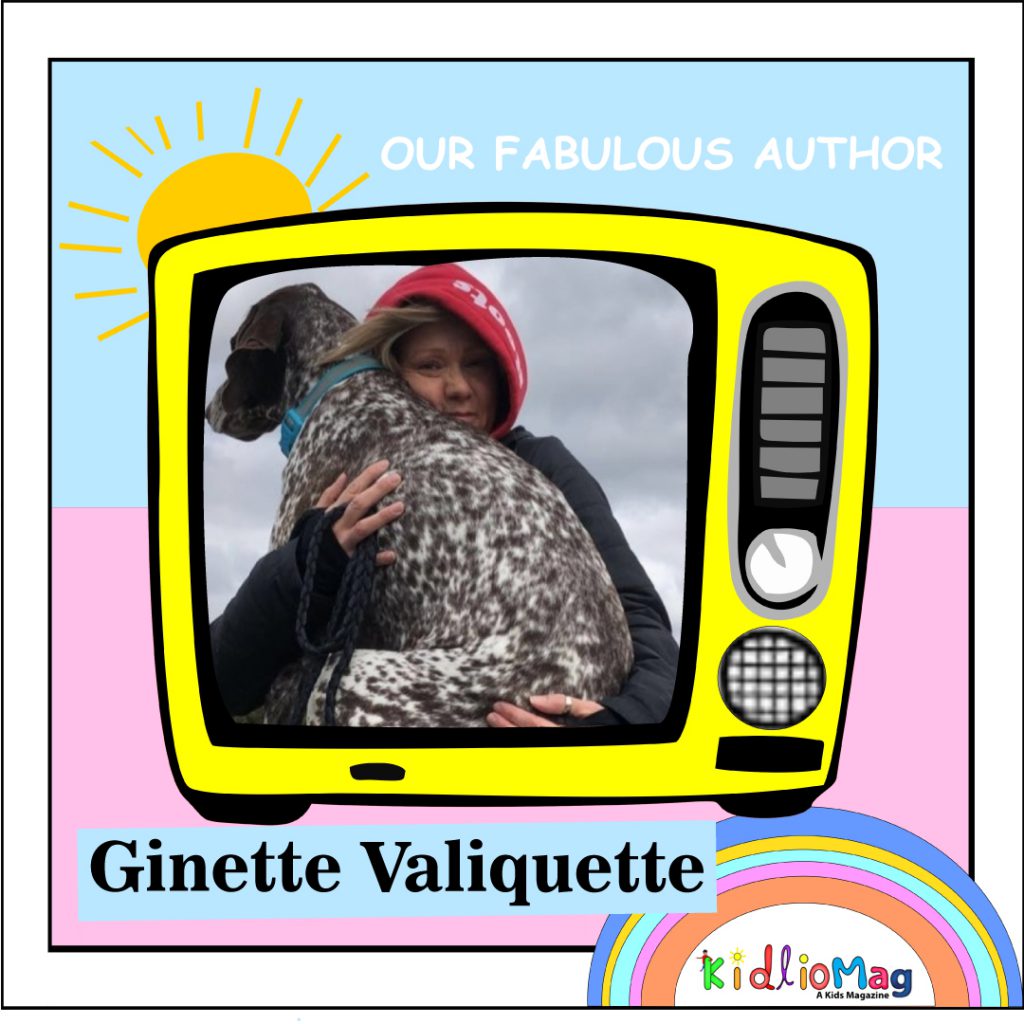 Q:  First tell us something about yourself?
Hi there, my name is Ginette Valiquette. I'm a mom, nurse, yoga instructor and Reiki Master. I am a first-time children's author.
Q: How and when did your journey start as a writer?
I had a dream that I wrote a children's book about my dog, Eli. When I woke in the morning, I wrote everything down. I shared the dream with a friend. She kept asking me if I had called anyone yet about publishing the book. I told her that I'm not a writer!! The notebook sat beside my bed for 6 months before I called Tellwell Publishing. When I finally made the call, my heart was pounding and my palms were sweating. I almost hung up when Ben from Tellwell called me back because I was so nervous! I closed my eyes, took my deep cleansing breaths, and decided that I was going to follow a dream and make myself proud.
Q: When did you write your first story? Is it published or not?
This is my very first book! I've always wanted to write a children's book. I knew that the idea would come to me one day. When I would read bedtime stories to my children, I thought that I could do this!
Q: Tell us something more about your books?
My book is about accepting yourself for who you truly are.  It emphasizes the importance of our breath and being true to yourself, even if it means not being what you are supposed to be.

Q: Why do you choose kids as your reader ? is there any specific reason?
I thought that sharing the message of acceptance, self-love and finding ways to reduce stress and anxiety would be a wonderful message from Eli's point of view.
Q: How did these stories and characters come to your mind?
Eli is my own sweet pup; he loves coming to my yoga classes in our yard. When I pull out our matching red yoga mats, he sits by the mats waiting for the yogis to arrive. He even has his own part in the Author Bio.
Q: Do you want to leave any message for your readers?
As Eli embraces his uniqueness through breath and yoga, I wish the same for you. The light in me honours the light in each and every one of you.
Namaste, xoxo