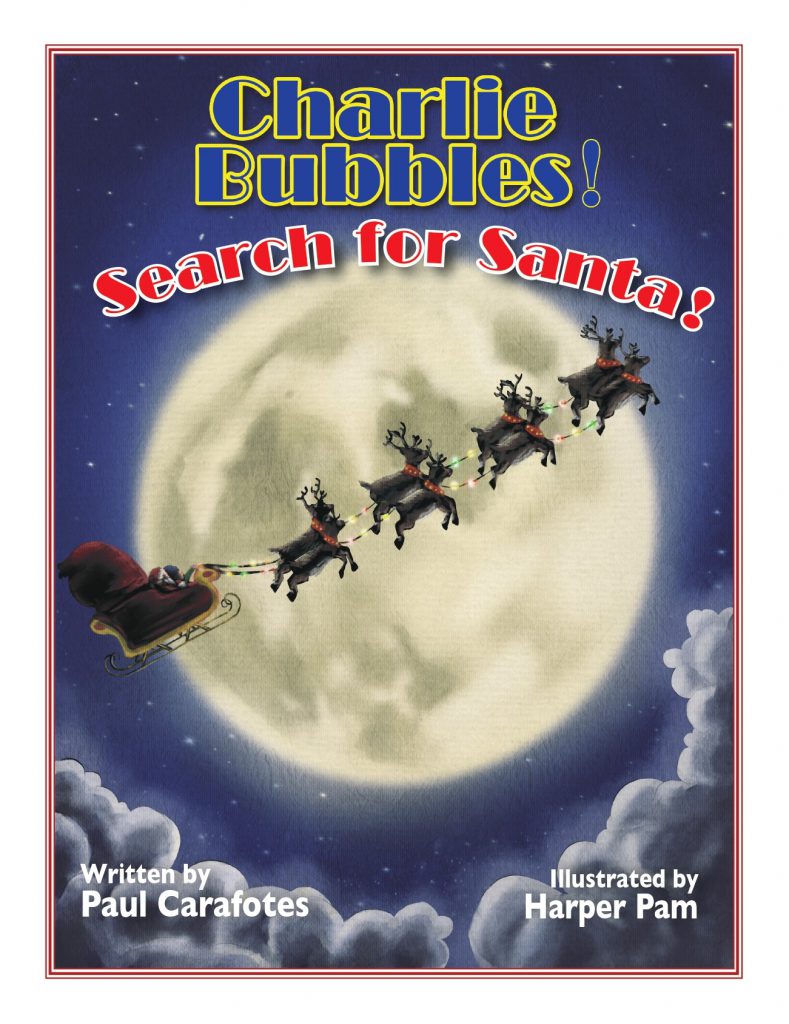 Charlie Bubbles, Search For Santa! by Paul Carafotes
It's time to ring the bells and set your search for Santa in this new Christmas adventure book with Charlie as he decides to find out if Santa Claus is real?
Charlie is confused as his friends don't believe in Santa, then his dad reassures him that Santa is real, but first, "you have to believe to receive."
Join Charlie and his pet dog, Zena, on their new bubble adventure to the North Pole that leads them to discover the true meaning and magic of Christmas.
Charlie Bubbles, Search For Santa! is all about the warmth and wonder of Christmas that teaches children to believe in the magic of Christmas and help them discover the magical world of elves and Santa Claus. This book will definitely be read year after year by families all around the globe.
Perfect for 5+
Grab your copy from Amazon.