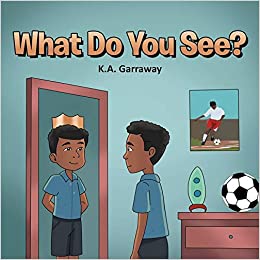 Book Review
What Do You See? By K.A. Garraway
What Do You See? is a story about a little boy Cassius discovering what it means to have brown skin. Cassius faced bullying at school and said to her mom that he doesn't want to go back to school.
She teaches him the real meaning of self-love, self-worth, and helps him to regain his confidence. This story is an interactive conversation between Cassius and his mom.
This book is a great attempt by the author for those children who face bullying and the after consequences. This book sparks awareness of bullying and provides a safe outlet for children to understand that they are unique and loved.
This book empowers and encourages young kids to love themselves and be proud of their different skin tones and black features.
Illustrations in this book are wonderful and help children to understand the story by themselves.
Overall this book is a great learning journey for children and parents.
Perfect for 3+
This book is available on Amazon.