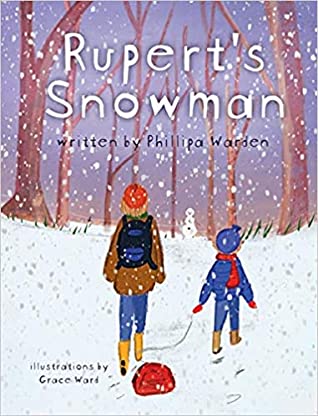 Book Review

Rupert's Snowman By Phillipa Warden

Rupert's Snowman is a heartwarming and touchy story with a great message.
Who doesn't like to play in the snow or make a snowman?
As in this book, a little boy Rupert and her mom go on a hill to have some fun in the snow. He did some Sledging, build a tall snowman like her mom, but when it's time to go back, Rupert doesn't want to leave his snowman all alone on the hill.
So Join Rupert and his mummy on their snowy adventure day to know more.
Rupert's snowman is written from the perspective of kids, so they will definitely enjoy reading it. Beautiful illustrations and rhyming text make this book a perfect read for the winter season.

Perfect for 2+
This book is available on Amazon.