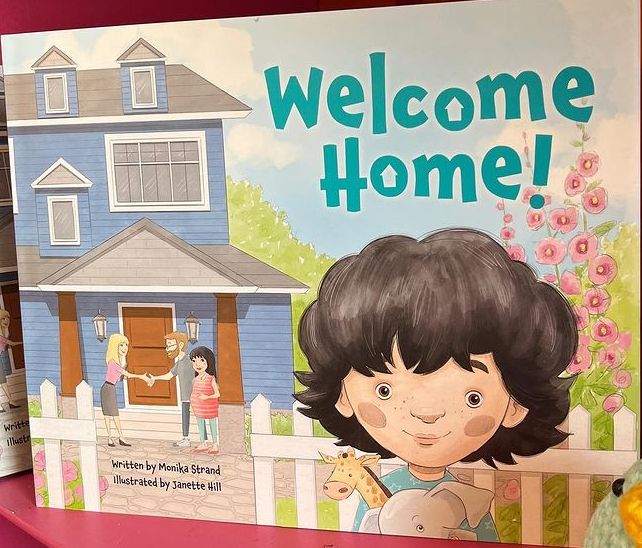 Welcome Home by Monika Strand

Welcome Home is a delightful story that calms children's fears while moving to a new home.
When we move to a new house, kids face many challenges, their room changes, their school, and their friends are also left behind, so this story tells us how we can prepare our kids for a change, specifically when they are moving to a new home.
The book follows a boy who becomes anxious after seeing his parents packing things up. He doesn't want to pack his toys and even doesn't want to leave his room, so his parents give him a tour of the new house and tell him about making new memories and exploring new surroundings.
This heartwarming story encourages children to open the front door of their new home with a big smile on their faces.
This book is a great way to teach kids about love, acceptance, and adapting to new changes.
Perfect for 3+
Grab your copy from website.