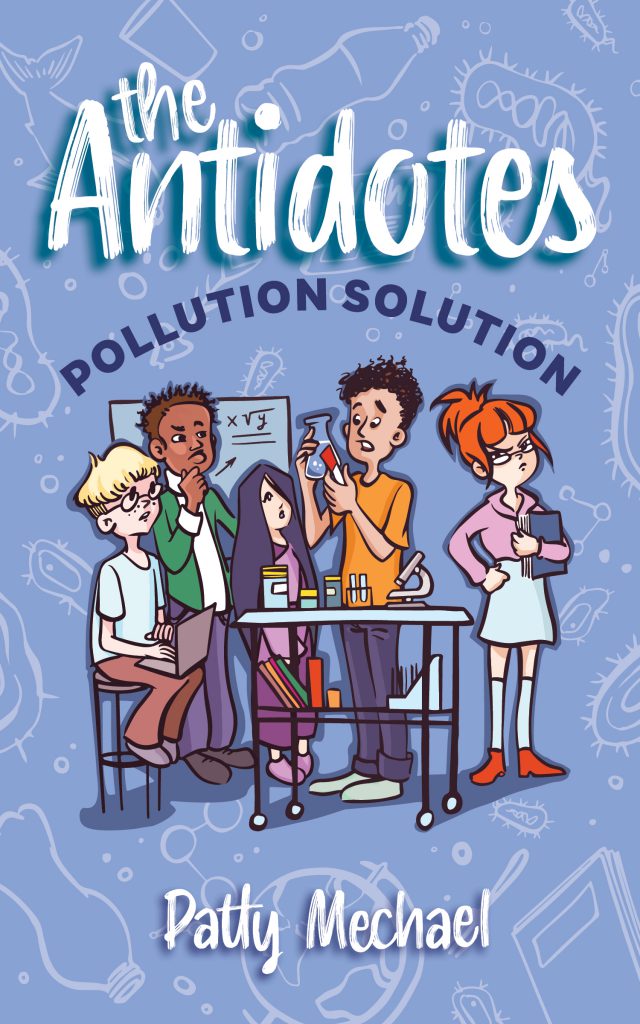 The Antidotes: Pollution Solution by Patty Mechael
The Antidotes is a captivating story of friendship and teamwork that educates kids about global health problems due to water and plastic pollution and empowers them to do something to save our planet and make it more beautiful.
This book talks about many critical topics like the importance of clean water and how plastic pollution affects the life of sea creatures, but at the same time, it touches on the topic of grief and life after covid for children.
A group of fifth-graders is returning to school after a global pandemic. They got the chance to visit their classmate Gir's dad, Dr. Orenson special session about water quality, where they got to know about how the waters of the Chesapeake Bay have become polluted by a plastic-eating bacteria experiment gone wrong by ThermoPoly company and this makes fish and kids sick.
Read to know how Gir and his friends came together and formed the Antidotes join forces to solve the permanent solution to clean water and save the earth.
I loved how Patty narrated this story which created a mystery and suspense throughout and made the reader curious about what happened next. The book cover is also beautiful and enough to grab the attention of readers who love science.
This story of climate warriors teaches children to keep courage and faith in themselves and highlights the importance of teamwork.
Perfect for 7+
Grab your copy from Amazon.