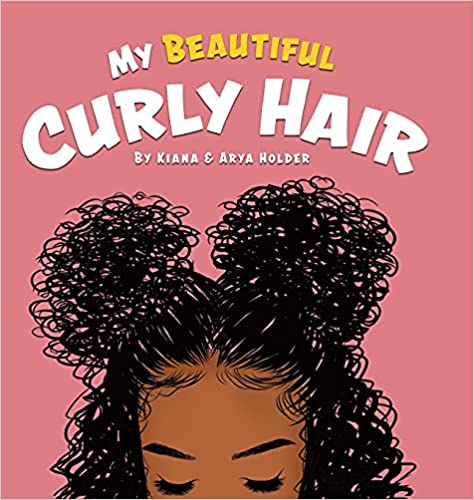 My Beautiful Curly Hair by Kiana Holder, Arya Holder
My Beautiful Curly Hair is all about positivity and is a charming story of self-love and self-acceptance. This book is a cute and entertaining book for girls. It tells us that we can't keep our curly hair tidy all the time. Sometimes messy hair is more fun.
This story is about a beautiful little girl who loves her curly hair but struggles with keeping her hair neat all the time.
She tries so many different styles, her mom makes a tight bun during school time, she makes two braids in soccer class, but after some time, her hair has come out, and it gets messier.
Join the journey of the cute girl who learns that messy hair makes her more beautiful and cheerful.
This book encourages young girls to be proud of their natural and curly hair and teaches them to embrace themselves.
This book is written by a mother-daughter duo Kiana and Arya, who believe messy hair is more fun, and keeping your hair neat all the time is a lot of work
Perfect for 2+
Grab your copy from Amazon.