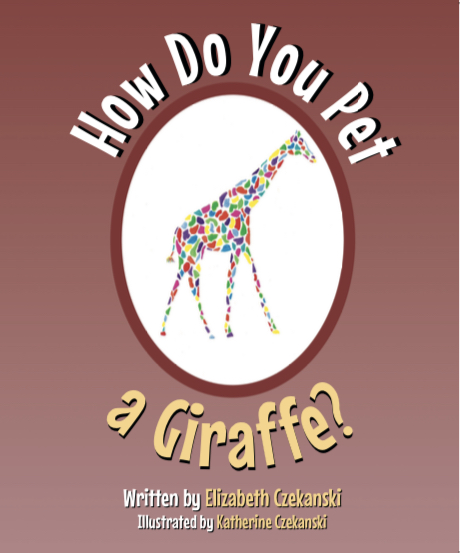 How Do You Pet a Giraffe? by Elizabeth Czekanski, illustrated by Katherine Czekanski
Giraffes are the tallest land animals found in the dry savannahs of Africa. Giraffes are one of my favorite animals because they are a wonderful example of nature's creativity, their color, the spotted pattern on their skin, and long necks and legs make them unique and distinctive.
How Do You Pet a Giraffe was inspired by years of trips to the Columbus Zoo and the Wilds, an animal sanctuary in rural Ohio of Elizabeth and her daughter Katherine.
This educational yet fun children's nonfiction book allows children to discover more about Giraffes, their babies, and how to feed and pet them while learning about this beautiful animal. Hand-drawn illustrations and easy language make this book a fun learning experience for children.
Perfect for 3+
Grab your copy from Amazon.