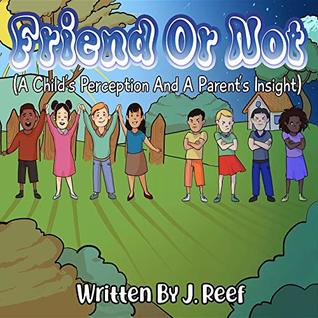 Book Review
Friend Or Not: A Child's Perception And A Parent's Insight By J. Reef
This book comes with an incredible concept of learning with fun where children have to fill a friend or a person's name in each given space.
This book is written in "Fill In The Blanks" format, where children can express their feelings and experiences in the form of a story. Sometimes children don't know how to express themselves, this picture book helps them to understand who their true friends are and at the same time parents also know about their child's daily lives and activities. The illustrations are amazing and help children to understand the whole story with the picture themselves.
I recommended this book to every parent or teacher so they can help children to be vocal about the people who affect their lives.
A must-buy book.
Perfect for 2+
This book is available on Amazon.