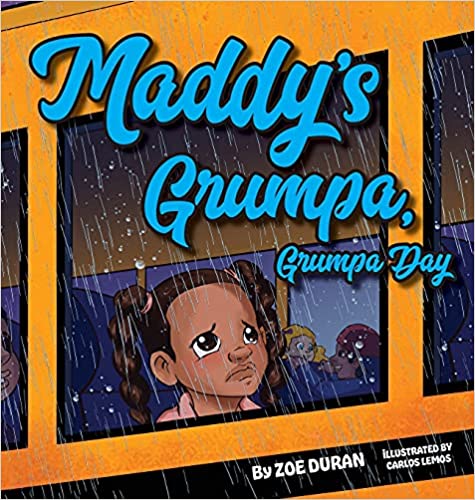 BOOK REVIEW
Maddy's Grumpa, Grumpa Day by Zoe Duran

Maddy's Grumpa, Grumpa Day is a delightful story about Monday morning blues and how we can fill positivity and happiness into the children's world.
Nobody wants to join the office or school after a relaxing weekend with family, but we all have to do it, and it makes people grumpy on Monday morning that our little girl Maddy didn't understand.
Maddy had a Grumpa, Grumpa Day at school. She told all the incidents to her mom about what happened in school, then her mom told her about Monday morning blues and turned her Grumpy Day into a pleasant one.
This story is all about family love, emotions, and feelings that everyone can relate to.
I love the whole conversation between Maddy and her parents and how they turn her Grumpa, Grumpa Day, into a smiling one.
We should read this book with our children and tell them that we all have Monday blues or are grumpy sometimes, but they can come to them anytime, and they are always loved.
Perfect for 3+
This book is available on Amazon.