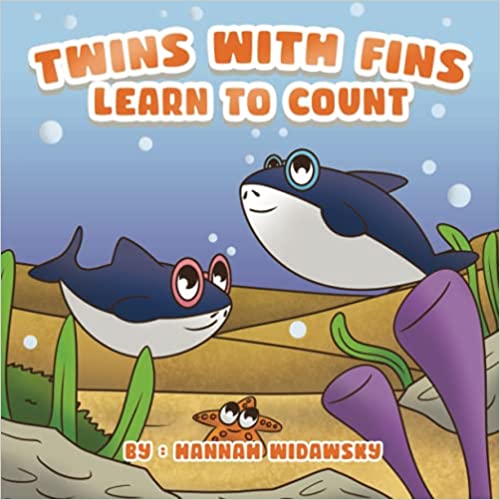 BOOK REVIEW
Twins With Fins Learn To Count by Hannah Widawsky
For all the baby shark fans, this book is a must-read. With rhyming text and charming illustrations of adorable sea creatures, this book is a fun learning experience for your little ones.
The story follows Ella and Ethan, twin sharks, who are excited to explore the deep blue sea and learn how to count with their mom. They wear their big glasses, hold their mom's fin, and are ready to learn all about the ocean.
They meet so many amazing sea creatures during their journey, and their mom asks them to count fish, dolphins, legs of Octopus, arms of starfish, etc.
Join twin sharks, Ella and Ethan, on their incredible counting adventure.
This book is full of beautiful illustrations that make you feel like you're under the water exploring the amazing marine life that lives on the ocean floor.
I recommend this book to every parent out there. You can read this book aloud with your children so they can learn to count and make them ready to conquer this world.

Perfect for 0+
Grab your copy from Amazon.