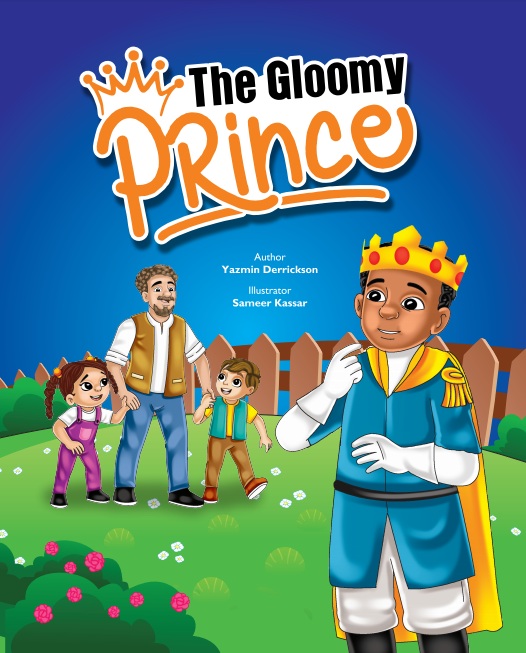 Book Review
The Gloomy Prince by Yazmin Derrickson
Sometimes we all are so busy accumulating luxuries for the family, and we forget that we could live happier lives by enjoying simple things in life. The Gloomy Prince gives us an important message to be happy and enjoy the small moments of life. 
Theo, a prince who has everything, his father, a king, wants him to be happy, so he gave him anything he asked.
As time passed, he lost interest in everything he had, and he thought there was nothing that could make him happy. He always asked Daddy, " What's the point in all these luxuries if I don't feel happy."
He started complaining and said to everyone that there is no point in doing any work if all things will be destroyed one day.
Then, the king decides to teach Theo a lesson on how to be happy. So, he dresses up Theo in farmer clothes and leaves him in the village for a month, where Theo meets Sam and his farmer family.
Join Theo as he understands the true meaning of life by his own experiences.
This story focuses on the importance of being thankful for what you have and teaches us to appreciate simple joys and moments of life.
Perfect for 5+
This book is available on Amazon.