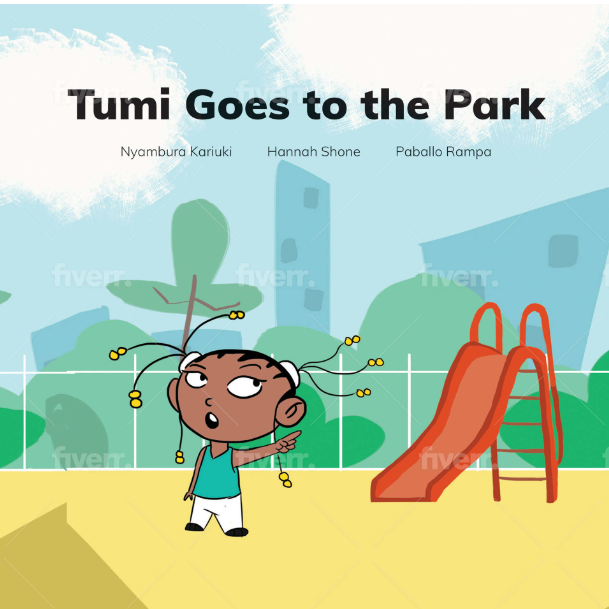 Tumi Goes to the Park by Paballo Rampa

Tumi Goes to the Park is an enjoyable journey of the curiosity and thrill of the children on their first visit to the park.
This captivating book introduces little ones to the world of fun and adventure at the park with a little girl Tumi.
Tumi is excited about her first visit to the park with her mother.
Get ready to know how much fun and adventure Tumi had on her first visit, from experiencing new slides and swings to making a new friend.
The illustrations are cute and colorful and help children experience the joy of childhood. I'm sure children will love this book and read it again and again.
Perfect for 2+
Available as kindle on Amazon.
Hardcopies are only available on website https://paballorampa.com.