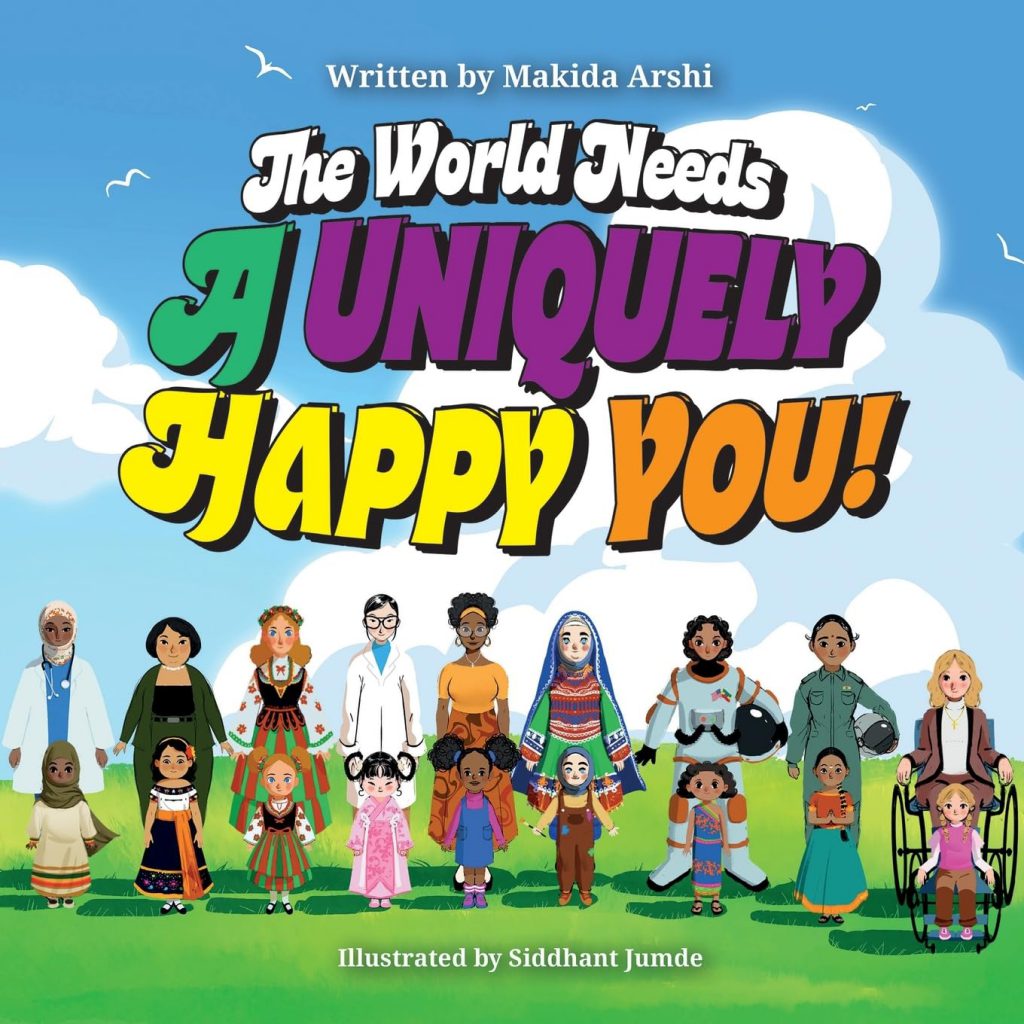 The World Needs a Uniquely Happy You by Makida Arshi
The World Needs a Uniquely Happy You is a captivating book that teaches children to accept each other's differences and encourages them to celebrate different cultures, gives them the confidence to deal with any condition and tells them that they can be anything when they grow up, no matter what anyone else thinks.
This book follows a group of American-born girls who are different from each other, but they are best friends. They are different because they come from different nationalities and cultures and have different hopes and dreams.
This beautifully illustrated story inspires children to be true to themselves, follow their dreams and tells them that maybe your ideas may seem different from those around you or upset them, but it does not mean you should give up on your dreams and what makes you happy because at last what's most important: to be happy and loved. The World Needs a Uniquely Happy You!
I admire Makida for writing such an inspirational book that motivates girls to love and appreciate each other, builds self-esteem in them, helps them gain confidence, and encourages them to discover their true worth.
Perfect for 3+
Grab your copy from Amazon.