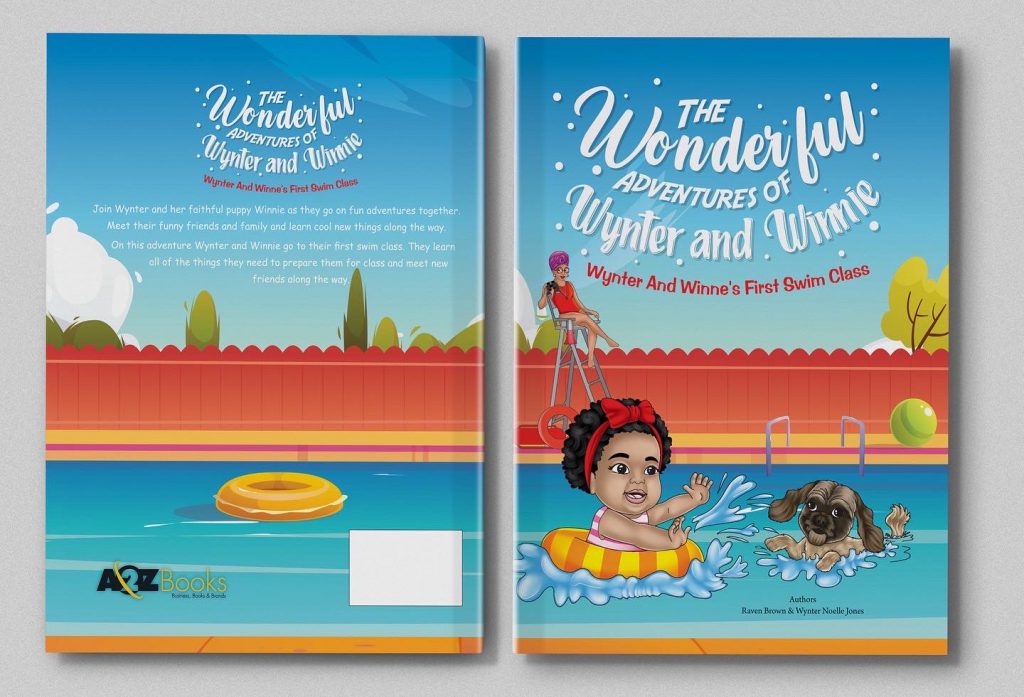 The Wonderful Adventures of Wynter and Winnie: Wynter and Winnie's First Swim Class by Raven Brown
Join Wynter and her faithful puppy Winnie as they go on fun adventures together. Meet their funny friends and family and learn new cool new things along the way.
On this adventure Wynter and Winnie go to their first swim class. They learn all of the things they need to prepare them for class and meet new friends along the way.
Raven Brown, mother to Wynter Noelle, was born and raised in Atlanta, Georgia. Raven began her journey acting at the age of eight years old and never looked back. She later attended Tri-Cities High School where she was a member of the Theatre Magnet Program. Through exploring her passion for her acting, Raven gained a love for writing. At the age of 27 years old, she gave birth to her daughter, Wynter Noelle. During a time when Black/African American representation is so important, Raven had the idea to write stories based on the adventures of Wynter and her dog Winnie. Raven's mission is to promote reading and literature to children using fun and imaginative stories, with characters they can relate to.
Website to purchase: wynter-storm-productions.myshopify.com
@raee.nicole_