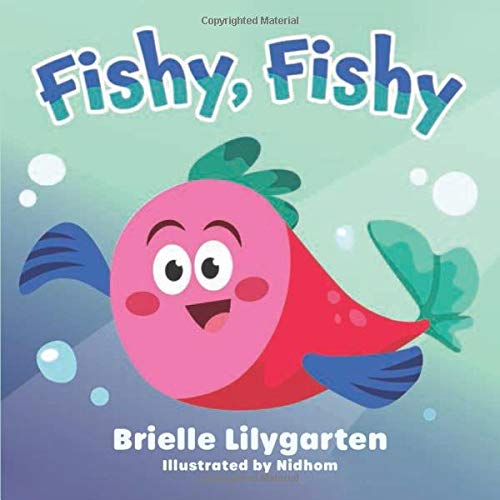 Fishy, Fishy by Brielle Lilygarten
Fishy, Fishy is a cute and colorful picture book for the young readers to learn and play with little Fishy as Fishy, fishy has so much to do during the day.
Welcome to the world of Fishy, fishy, an underwater magical world full of aquatic animals and sea creatures. Join Fishy as it finds some food, plays with friends, and sings along to a happy tune.
The beautiful illustrations and fun rhyming text make this board book the perfect bedtime read for the youngest growing readers.
Perfect for 0 to 5 years.
Grab your copy from Amazon.