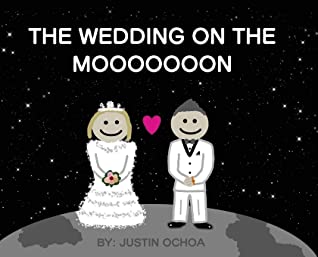 Book Review

The Wedding On The MoooooooN By Justin Ochoa
There was a Wedding on the Moon
A Bride and the Groom,
And they went on their Honeymoooooon.
A funny rhyming story of a wedding that happened on the moon, and I'm sure children will go crazy after reading this.
The Illustrations are so cute and vibrant, and it looks like we are directly landed on the moon. This book will be treasured by all who read it, adults and little ones alike. A joyful and playful read that you can sing along with your little ones, and they will surely want to know about your wedding.
This book is available on Amazon as Hardcover and E-book.