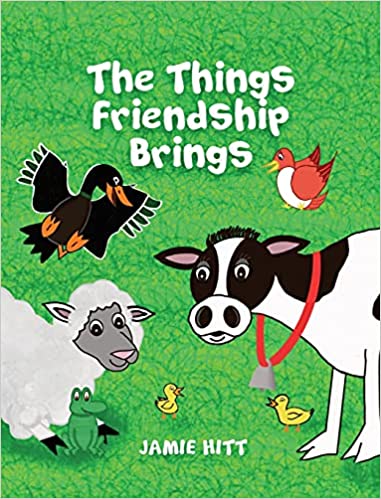 BOOK REVIEW
The Things Friendship Brings by Jamie Hitt

Wow!! Such a lovely concept of teaching children about diversity and uniqueness in a fun manner.
Tweet, Quack, Baa, Moo, Croak. Yes, you guessed it right! This book has cute animal characters that give a beautiful message of friendship and how friendship brings new things.
The story follows Thomas the Toad, who met other animal friends during his stroll, but nobody speaks the same language as him. He wanted to have fun and play with them, so he wished to learn those words.
Join the cute little toad on his adventurous journey of exploring friendship and embracing each other's differences.
This adorable picture book teaches children that everyone has different qualities, so we should love and appreciate each other.

Perfect for 3+
Grab your copy from Amazon.