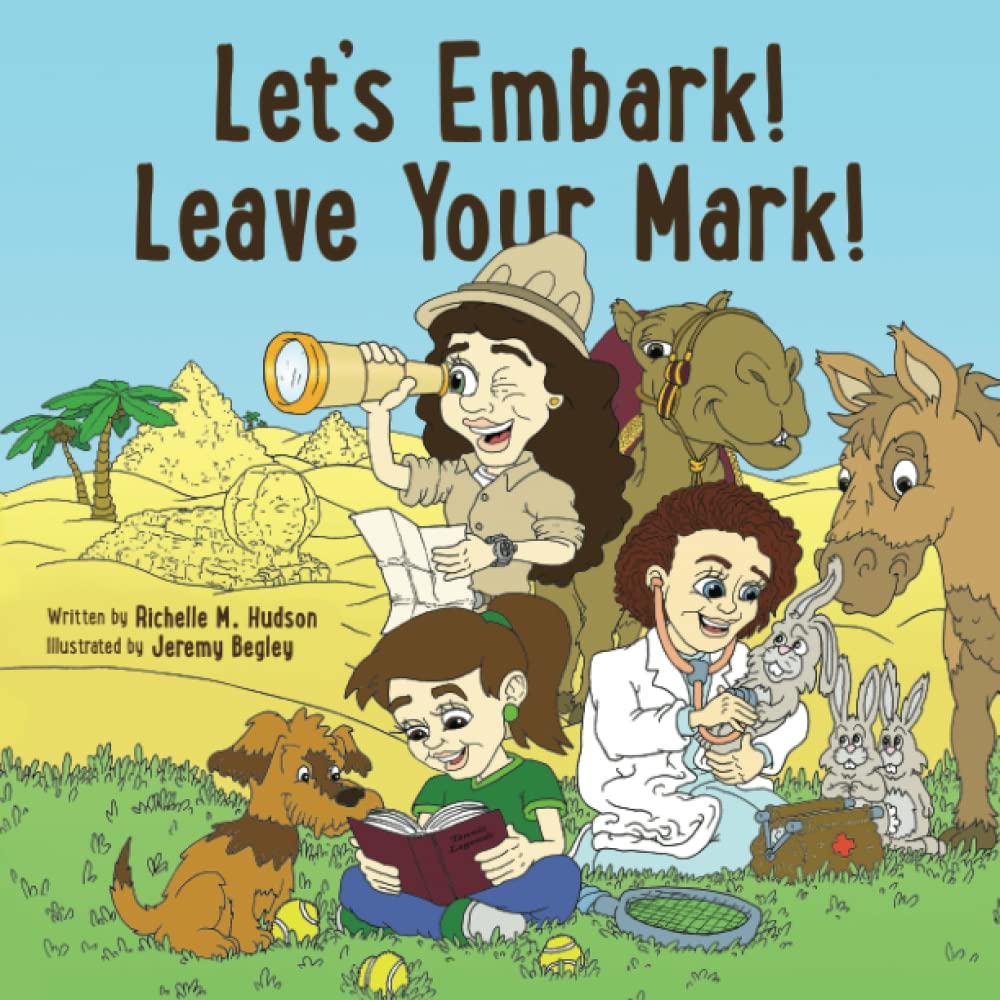 Let's Embark! Leave Your Mark! by Richelle M Hudson
"You must never doubt your ability to achieve anything, become anything, overcome anything and inspire everything."
Let's Embark! Leave Your Mark! is an empowering tale of overcoming obstacles, setting new challenges, and finding your true path, even when the road ahead is filled with unforeseen challenges.
It is natural for kids to be nervous, scared, sad, or lonely sometimes because of the pressure to fit in this challenging world.
This beautifully illustrated rhyming book tells children that everyone is unique, so don't worry, go slow at your own pace, you may feel pressure, and that's ok. You're going to leave your mark someday!
Embark on an exciting and inspiring journey of hope and adventure in this book that teaches children to dream big, think big, face new challenges in life with bravery, and overcome obstacles and negative thoughts that come their way.
This beautifully illustrated book encourages young children to discover their true passion, gives them the confidence to achieve anything, and allows them to explore the wonderful world on their own.
Perfect for 2+
Grab your copy from Amazon.