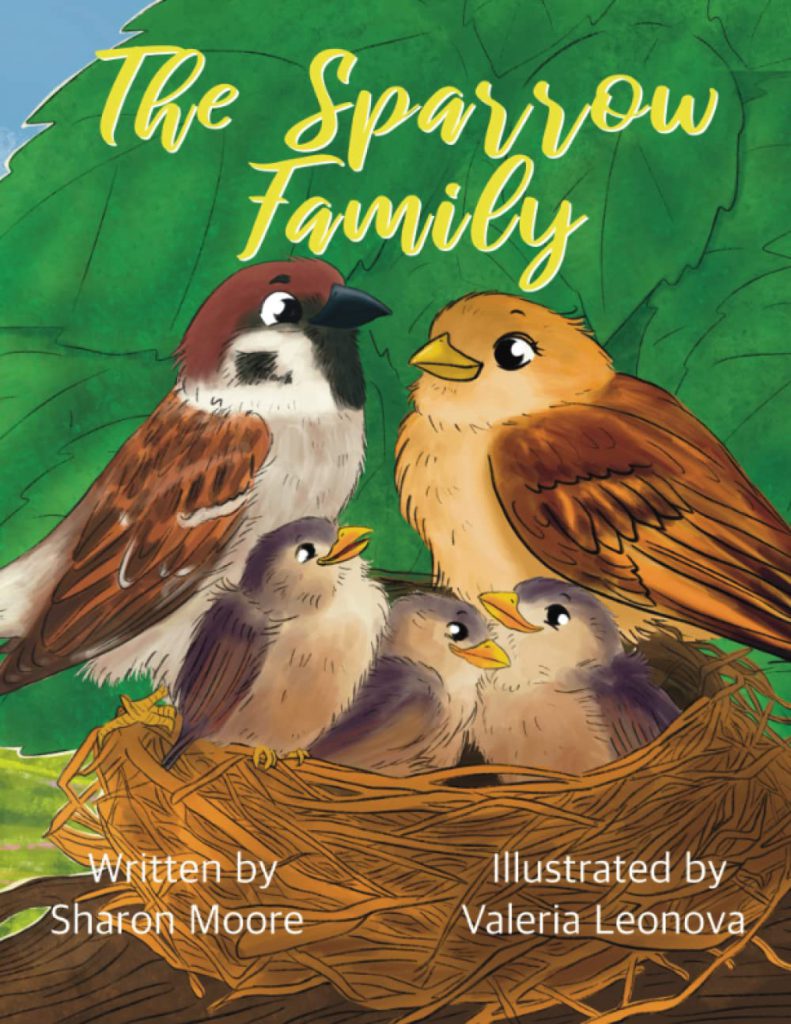 The Sparrow Family by Sharon Moore
The Sparrow Family is a heartwarming story of a parent-children bond that teaches the importance of family love, patience, prayers and encourages children to face their fears with bravery and courage.
It's a big day in the Sparrow family! The baby sparrows are learning to fly, but they have some fears.
Follow cute little chicks on their learning journey and how Mom-Dad Sparrow encourages them to believe in prayers and always seek emotional healing from God before flying.
As parents, we want our children to grow up to be confident human beings, and follow their dreams, so this book shows we should talk with our children about what they feel so they have the confidence to face new challenges with courage. This book encourages children to seek emotional healing from God to deal with their fears and everyday situations and helps children gain confidence, realize their true worth, and teaches them that it's always fun to try things.
Perfect for 3+
Grab your copy from Amazon.
Link: https://a.co/d/bv6s9XX
Website: https://www.sharonmoorefun.org/