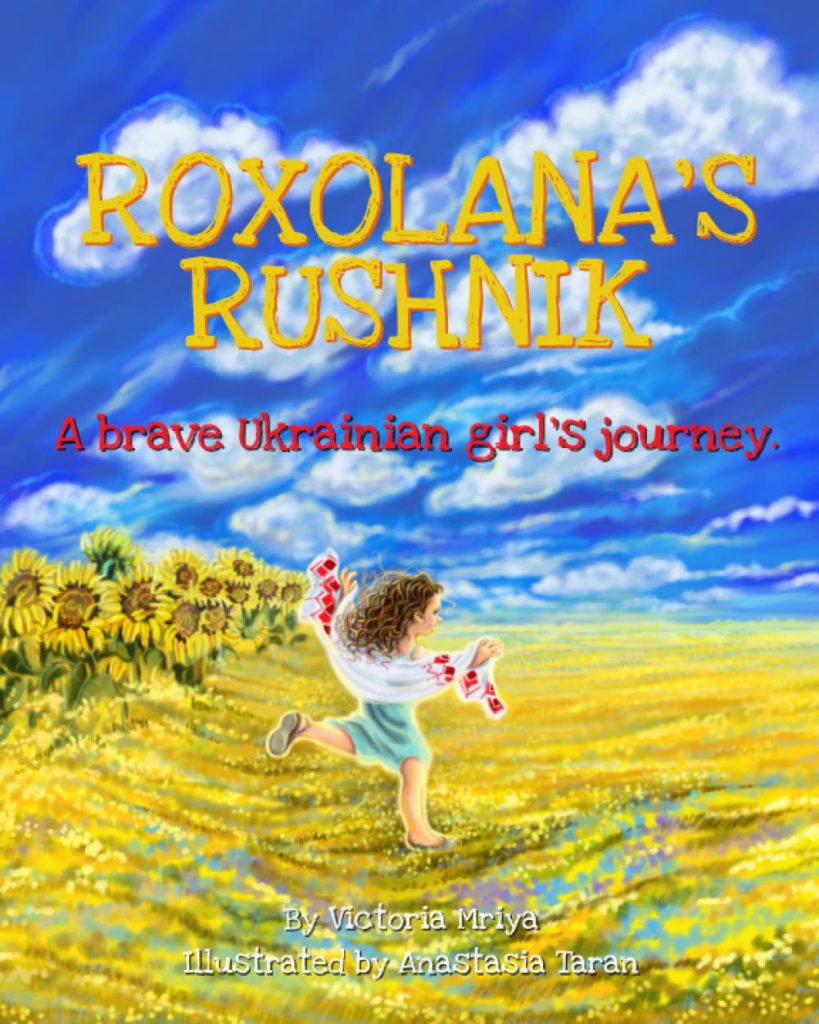 ROXOLANA'S RUSHNIK: A Brave Ukrainian Girl's Journey by Victoria Mriya
Roxolana's Rushnik is a story of hope, love, and courage, told from the girl's point of view, giving a comprehensive picture of how her family, along with many others, have been affected by the war.
Children have a right to know what's going on in the world, but when war or conflict happens between countries, it is the responsibility of adults to keep children safe from distress and give them a sense of security.
This incredible book follows Roxolana, a beautiful girl who lives with her family in a beautiful city in Ukraine. One morning, on her way to school, her entire life changed. She has to leave her home, family, all clothes and toys behind as the whole country is under attack by a bad man, and she is left only with a Rushnik, a red embroidered cloth gifted by her Baba.
Read to know how Roxolana learns to be brave and understands the true meaning of patriotism, kindness, and courage.
Roxolana's Rushnik is a heartwarming book about the current events in Ukraine that shows how we can provide children with the necessary information, support, and comfort in a time of crisis.
Perfect for 3+
Grab your copy from Amazon.