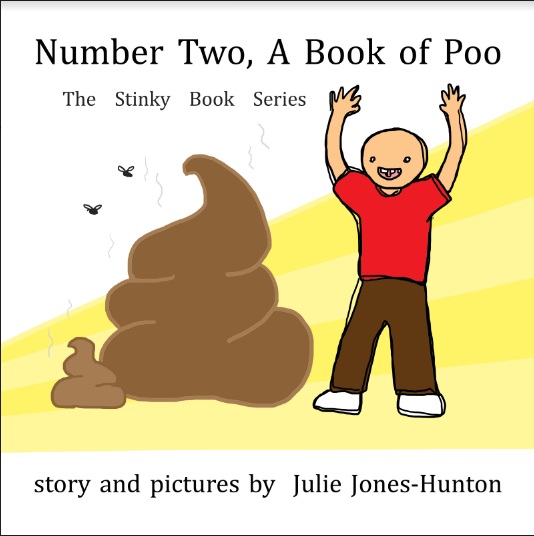 Book Review
Number Two A Book of Poo By Julie Jones-Hunton
I smell a winner! Number Two, A Book of Poo, is the second in the Stinky Book Series. The first book is about the witty name of farts and now funny words for poop. Get ready for this Poop-tastic book that will leave you breathless with its laugh-out-loud rhymes, wonderful illustrations, and some stinky names and smelly shapes of poop make this book a rollercoaster ride.
If you need a good laugh, then this book is perfect to read with your children, and I'm sure everyone enjoys this hilarious book of Poop. This book is sure to stir something deep inside and leave you exploding with laughter.

Perfect for 1+

This book is available on Amazon.