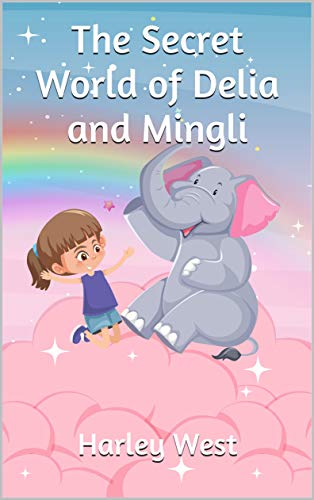 BOOK REVIEW
The Secret World of Delia and Mingli By Harley West

Children have some fears when they grow up. Sometimes they are real or imaginary.
"The Secret World of Delia and Mingli" is one such book that encourages young children to try new adventures and overcome their fears.
This book is about Delia, a cute girl who feels lonely because she doesn't have any friends to play with, while her mom always tries to play with her. During her trip to China with her family, she bought a stuffed elephant and named him Mingli. She found a friend in Mingli and always carries her along. One night she had a bad dream, and then Mingli started comforting her. She never imagined her stuffed elephant can talk and has magical powers. Mingli helped her to conquer her fears about nightmares.

Join Delia and Mingli on their adventurous journey to the Imagine-Nation, whimsical land of monsters and different creatures. She found that monsters are not scary at all. Delia learns that she has to face her fears and overcome obstacles that come their way to return home.
It feels like you are reading so many stories inside a single book. Language is easy and lucid, so kids can easily read this book in one go. This book also teaches children to face their fear and overcome them with the support of family and friends.
Pages: 70
Perfect for 5+
Grab your copy from Amazon.